Broward Man Sentenced to Eight Years in Prison for Possession and Distribution of Obscene Images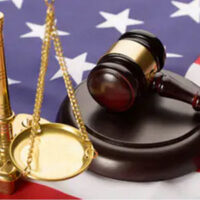 It is against the law to possess pornographic content depicting the sexual abuse of minors.  As with any crime, a person cannot be punished for it unless he or she enters a guilty plea or unless a jury determines, beyond a reasonable doubt, that he or she has committed the crime.  Since so many communications today take place over the Internet, include the storage and exchange of illegal content, arrests for possession of child exploitative material usually only happen after a long investigation including monitoring of the defendant's online activity by law enforcement.  Here, our Miami sex crimes defense lawyer explains how a septuagenarian was caught with thousands of images depicting the sexual abuse of minors which he seems to have accumulated over the course of many years.
The Charges: Possession and Distribution of Child Exploitative Material
Frank Richard Beyer retired to South Florida after a career as an educator in New York State.  In New York, he spent 35 years working in the education sector, first as a sixth-grade teacher and later as the principal of an elementary school; he worked in education from 1967, right after he graduated from college until his retirement in 2002.  After his retirement, he moved from Syracuse to Florida and settled in Fort Lauderdale.  Offline, he cultivated a good reputation as an upstanding member of the community, but records of his online activities tell a different story.  Over the years, Beyer collected thousands of images and videos showing minors being sexually abused.
In 2006, the U.S. Department of Justice launched Project Safe Childhood in response to an increase in the number of cases involving sexual abuse of children, including online distribution of materials showing children being abused.  Beyer is one of the people arrested as a result of this initiative; his legal trouble began in April 2019, when Google sent an alert to the National Center for Missing and Exploited Children about child exploitative material being uploaded to a Gmail account that FBI investigators eventually traced to Beyer.  When investigators searched Beyer's home, they found thousands of illegal images and videos stored on various pieces of hardware, including a laptop computer, a tablet, and several external hard drives; they found additional illegal content on a Cloud storage platform and in a DropBox account.  In total, they found more than 4,000 images and 1,200 videos.  They also found evidence that Beyer had used an encrypted platform to distribute some of the material to another adult.  The victims in the illegal content were boys, and several of them appeared to be younger than twelve.  Some of the content showed minors engaged in sexual situations with adults.
Defendant Pleads Guilty to Possession of Materials Showing Sexual Abuse of Minors
In November 2019, Beyer was arrested and charged with possession and distribution of child exploitative content.  In March 2020, Beyer entered a plea of guilty.  His sentencing hearing was scheduled for May, and he could have faced up to 20 years in prison.  News reports did not specify whether Beyer had been offered a plea bargain and, if he had, what the details of the plea bargain were.
The Sentence: Eight Years in Prison
In May, Beyer, 75, was sentenced to 97 months in prison; this means that he is scheduled to be released when he is 83 years old.  In similar cases to these, where defendants have pleaded guilty to sexual abuse of children, including possession of child exploitative materials, their sentences have included restrictions on the employment they could hold after their release and other restrictions to prevent them from re-offending.  For example, one defendant convicted in 2018 was forbidden to have contact with children other than his own.  Another defendant is not allowed to work in malls or other places frequented by minors, even though that defendant's sentence only included probation and he did not have to spend any time in prison.  Because of Beyer's age, and because he is already retired, his sentence does not include any of these provisions.  He will most likely still have to register as a sex offender, since that is standard practice when someone is convicted of a sex-related crime.
Contact Us Today for Help
The law allows harsh penalties for people convicted of possession of online materials showing sexual abuse of children and other Internet sex crimes.  A Miami sex crimes lawyer will ensure that you can exercise your full rights as a defendant and not be convicted or punished unjustly.  Contact Ratzan & Faccidomo for more information about how we can help.
Resources:
sun-sentinel.com/local/palm-beach/fl-ne-deputy-obscene-photos-plea-deal-20190830-zbnarkhbmjhbjadc2dljtxiiw4-story.html
heraldtribune.com/news/20200522/former-firefighter-sentenced-to-6-12-years-for-sexual-texts-acts-with-pbc-teen
breaking911.com/a-retired-principal-spent-35-years-in-schools-hell-do-8-years-in-prison-for-child-porn/
sun-sentinel.com/local/broward/fort-lauderdale/fl-ne-principal-child-porn-guilty-20200307-bvxkjusus5h7pbkbdfybla4siy-story.html
https://www.rflawgroup.com/coconut-creek-police-officer-acquitted-of-sexual-molestation-after-other-charges-are-dropped/