Coconut Creek Police Officer Acquitted of Sexual Molestation After Other Charges Are Dropped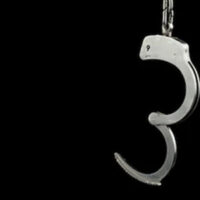 Between reporting a crime and a defendant being convicted are many steps of a legal process that aims to be fair both to defendants and to victims.  The defendant has the right to enter a plea of not guilty, and if he does, the jury cannot convict him unless the prosecution convinces them, beyond a reasonable doubt, that its allegations against the defendant are true.  In cases related to sexual assault and other sex-related crimes, it is very difficult to do this without testimony from the victims.  It can be difficult for survivors of sexual assault and abuse to speak about the incidents even to people they know and trust, let alone to strangers who will make their trauma public.  Here, our South Florida sex crimes defense lawyer explains how victims' refusal to testify led to a defendant's charges of sexual abuse of minors being dropped.
The Accusations: Sexual Assault Against One Adult and Sexual Abuse of Three Minors
Daniel Rush was hired by the Coconut Creek Police Department in 2011, when he was 21 years old.  He was one of the four officers present during the Taser attack on Calvon Reid, who died as a result of the electric shocks.  Rush is a member of Church of Christ in Pompano Beach, where he led a group called Men of Virtue and Ethics, which mentors troubled adolescent boys.  It was at church that he met the boys who would accuse him of sexual molestation.  The victims described similar situations in which, after taking a group of teens to the movies, Rush would drop them off at home one by one but then take the last remaining boy to a park and molest him in his car.  One boy first revealed his ordeal by passing a note to someone seated near him in a pew at a church service; the next day, the church member gave the note to the Broward County Sheriff's Office.  The abuse allegedly took place between 2014 and 2016.
The Verdict: Not Guilty of Sexual Assault
In 2018, a 22-year-old man who had known Rush since childhood also made accusations against him.  He said that he had told Rush that he was applying to join the police department and asked Rush for advice.  Rush took him to Tradewinds park in his police cruiser and promised to help him practice for a training exercise.  Instead, once at the park, he handcuffed the man and touched the man's genitals.
Rush pleaded not guilty to sexually assaulting the man.  At trial, his lawyers established reasonable doubt about Rush's guilt, and the jury acquitted him.  They argued that the alleged victim was just trying to ruin Rush's reputation because Rush had refused to help him get a job in law enforcement.  They showed jurors a text message in which the victim asked Rush to pay him $300, in exchange for the victim's silence.
The Outcome: Charges Dropped After Teen Victims Refuse to Cooperate with Prosecutors
Eventually, the charges against Rush regarding sexual abuse of the three teenagers were dropped.  The victims refused to attend hearings and depositions where they would have to repeat their accounts of being sexually abused by rush.  One of them told prosecutors that he just wanted to put the traumatic experience behind him and go on with his life, even after a prosecutor tried to convince him that his decision to testify against Rush could prevent Rush and other people in positions of power from sexually abusing other young people.  Since the victims were unwilling to testify, the prosecutors had no choice but to drop the charges against Rush in November 2019.
The Consequences: Defendant Fired from Coconut Creek Police Department but May Work in Law Enforcement Elsewhere
Daniel Rush emerged from the allegations of sexual abuse without a criminal record, but he did suffer other consequences because of them.  The Coconut Creek Police Department placed him on unpaid leave as soon as he received the criminal charges, and the department refrained from making a decision about the future of his employment until the criminal cases were finished.  In December 2019, following the acquittal and the other charges being dropped, the department released the results of its internal investigation.  It fired him because of improper conduct and misuse of his police car.  Since he does not have a criminal record, he is still eligible for hire by other police departments.
Let Us Help You Today
If your Miami sex crimes lawyer can establish reasonable doubt, then you cannot be convicted of your criminal charges.  Contact Ratzan & Faccidomo for a consultation on your case.
Resources:
sun-sentinel.com/local/broward/fl-dan-rush-fourth-victim-20160422-story.html
sun-sentinel.com/local/broward/coconut-creek/fl-ne-coconut-creek-daniel-rush-20200116-5d5og23ki5abjbfvwfjzhe6g6q-story.html
sun-sentinel.com/local/broward/coconut-creek/fl-sb-coconut-creek-cop-acquitted-20180501-story.html
sun-sentinel.com/local/broward/fl-taser-creek-officer-profiles-20150414-story.html
https://www.rflawgroup.com/former-boynton-beach-police-officer-gets-two-years-for-possession-of-images-of-child-exploitation/