Father and Son Pair Arrested for Leading $1 Million Miami Area Boat Theft Ring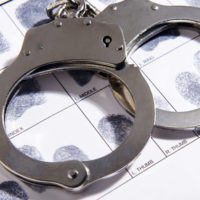 According to reporting from the Miami Herald, a father and son duo has been arrested for allegedly leading a boat theft ring that spanned several jurisdictions across South Florida — including Miami-Dade County and Palm Beach County.
Prosecutors allege that William Baez-Cartalla and William Baez-Valdes were at the top of a criminal enterprise that carried out a theft scheme, stealing more than $1 million worth of boats and boating equipment. Recently, the two men were hit with an array of charges, including grand theft, burglary, and racketeering.
Operation Knot Yours: An Overview of the Allegations 
Beyond the father and son pair, five other men have also been charged with criminal offenses in relation to the alleged boat theft ring — two of those men were still listed as being 'at large' at the time of this report. Police have titled the alleged conspiracy in this case as "Operation Knot Yours".
The arrest report states that it was a sophisticated theft ring. Among other things, the theft involved using stolen trucks to steal boats in the middle of the night. Law enforcement believes that the boats were then stripped and sold off for parts on the black market. 
The Charges The Father/Son Pair are Currently Facing 
While the charges in this case relate to a single, large-scale 'criminal operation', Mr. Baez-Cartalla and Mr. Baez-Valdes are facing charges for several different offenses. Specifically, the Miami Herald reports the following charges have been filed:
Grand Theft: In Florida, grand theft is a felony offense. If you are accused of stealing money or property with a value in excess of $300, you could be charged with a felony that carries considerable time behind bars.
Burglary: Burglary occurs when a person enters a 'dwelling' with the intention to commit a crime. It is worth noting that boats qualify as a dwelling under this statute in Florida. It is also a felony offense.
Racketeering: Finally, racketeering is a form of organized fraud/theft. It is a very serious criminal offense, and prosecutors are especially aggressive when handling racketeering cases. Often these proceedings have multiple defendants.

If convicted on all offenses, the men face a maximum sentence of 30 years in prison. Of course, all three of these charges are, independently, extremely serious offenses. If you or your loved one is facing any type of felony theft charge, it is essential that you consult with a top criminal defense lawyer as soon as possible.
Speak to a Miami, FL Theft Defense Attorney Today
At Ratzan & Faccidomo, LLC, our Miami theft crimes lawyers are committed to protecting the rights and interests of our clients. Every person deserves to have their day in court. If you or your family member was arrested for petit theft or grand theft in Florida, we can offer guidance. To set up a free, completely private review of your legal case, please call us at our Miami, FL law office right away.
Resource:
miamiherald.com/news/local/crime/article234175477.html
https://www.rflawgroup.com/mma-star-conor-mcgregor-arrested-for-strong-armed-robbery-in-miami/