MMA Star Conor McGregor Arrested for Strong-Armed Robbery in Miami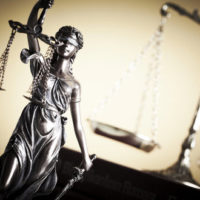 According to reporting from the Miami Herald, mixed martial arts star Conor McGregor was arrested outside of the Fontainebleau Miami Beach hotel after he allegedly grabbed and smashed a fan's cell phone. Miami Beach Police state that Mr. McGregor was charged with felony strong-armed robbery and criminal mischief in relation to the incident. Following an arrest — which took place at his home — Mr. McGregor was booked into the Miami-Dade jail, posted bond, and was released.
Florida Law: What is Strong-Armed Robbery?  
Many people have questions regarding the difference between 'theft' and 'robbery'. Indeed, it is relatively common for these two terms to be used somewhat interchangeably by the general public — even if most people do have a general understanding that robbery is a "more severe" offense. However, in Florida, theft and robbery are two distinct charges referring to different types of criminal acts.
Under Florida law (Florida Statute 812.13(1)), robbery is defined as the taking of money or property by the use of force or the threat of force. This is the key point: the fundamental difference between theft and robbery is the element of force. In Florida, you can be charged with petit theft if you steal something that is valued at less than $300. If you steal something worth more than $300, you can be charged with grand theft. While these are both serious criminal charges, neither of them involves physical force, violence, or the threat of force/violence.
In contrast, Florida prosecutors can only convict a person on a strong-armed robbery charge if they can prove that the accused actually took something through physical force or the genuine threat of using such force. To be clear, strong-armed robbery does not require the use of a firearm or the use of any other weapon. This is a common misconception. Grabbing and taking money/property from someone could lead to a strong-armed robbery charge.
What to Do If You are Charged With Robbery or Theft in Florida
If you were charged with any type of robbery/theft crime — whether a felony or a misdemeanor — it is imperative that you consult with an experienced defense attorney. Florida has some of the strictest robbery/theft statutes in the entire country. A conviction for a charge such as strong-armed robbery could result in jail time. If law enforcement is charging you with robbery — meaning they are alleging some form of actual or implied violence — you need to speak to a lawyer right away. You should not make any statements to the police without your defense attorney.
Contact Our Miami, FL Theft Defense Lawyers Today
At Ratzan & Faccidomo, LLC, our Florida theft defense lawyers are strong, skilled advocates for the accused. If you or your loved one was arrested for theft or robbery, we can help. To get a free review of your case, please contact us today. With an office in Miami, we serve communities throughout Miami-Dade County, including in Homestead, Miami Beach, Kendall, Opa-Locka, Miami Gardens, and Aventura.
Resource:
miamiherald.com/news/local/crime/article227434344.html
https://www.rflawgroup.com/criminal-penalties-for-a-petit-theft-conviction-in-florida/