Criminal Charges: Driving Without a License in Florida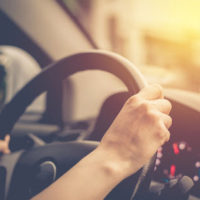 Drivers operating vehicles without a valid license happens a lot more often than most people realize. Indeed, the National Highway Traffic Safety Administration (NHTSA) estimates that unlicensed drivers are responsible for more than ten percent of the accidents in the United States. In some cases, people drive with a suspended or expired license. In other cases, they never obtained a valid license in the first place.
For drivers, getting caught operating a vehicle without a valid license is no small matter. To be clear, in Florida, you can be arrested for driving without a license. In this article, our top-rated Miami criminal defense lawyers explain the most important things that you need to know about driving without a valid driver's license charges in Florida.
Florida Law: Driving Without a License 
Under Florida law (Florida Statutes § 322.03), you must have a valid driver's license to operate a motor vehicle on public roadways. If you are caught driving without a license, you will almost certainly be arrested. From there, prosecutors can charge you with a second degree misdemeanor offense. A conviction for this crime carries a maximum punishment of a $500 fine and up to 60 days in jail. In addition, the offense will go on your official driving record, and it could adversely impact your life in other ways in the future.
How Our Miami Defense Lawyers Can Help 
If you or your loved one was arrested for driving without a license in Florida, our Miami-Dade County criminal defense lawyers are ready to help. For offenders who have a clean criminal record or who only have minor offenses on their record, there are usually options available that can be used to avoid being sentenced to jail time. In fact, Florida offers a pre-trial diversion program that many people who are caught driving without a valid license will be able to enter. Should you complete this type of program, the charges will often be dismissed; at least, if you agree to do the following three things:
Pay a fine;
Obtain a license from the Florida DMV; and
Stay out of trouble for a certain period of time
Our Miami criminal defense lawyers are prepared to help you or your loved one explore every available option. This could include applying for entry in a pre-trial diversion program. Of course, if you were charged with an illegitimate or unfair offense — perhaps you do have a valid license, but you just did not have it in your possession — our criminal defense lawyers are always ready to take aggressive action to protect your rights.  
Speak to Our Miami, FL Criminal Defense Attorney Today
At Ratzan & Faccidomo, LLC, our Miami defense lawyers have the skills and experience needed to defend you against driving without a license charges. To arrange a free, strictly confidential review of your case, please call our office today. From our law office in Miami, we handle criminal driving offense throughout South Florida, including in West Palm Beach, Fort Lauderdale, Hialeah, and Miami Beach.
Resource:
crashstats.nhtsa.dot.gov/Api/Public/ViewPublication/812046
https://www.rflawgroup.com/music-star-arrested-on-firearms-charges-in-south-florida/