Broward Prosecutors Drop Charges Against Miami Dolphin Mark Walton in Domestic Violence Case After Pregnant Alleged Victim Refuses to Testify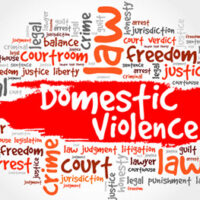 In November 2019, Mark Walton of the Miami Dolphins was arrested after police responded to a domestic violence call at the residence in Davie that Walton shares with his girlfriend Jasmin Thompson.  Thompson, who was five weeks pregnant at the time of the incident, alleged that Walton pushed her against a wall and struck her in the head several times.  In May 2020, the state attorney's office dropped the charges against Walton.  Here, our South Florida domestic violence defense lawyer provides details about the background of the case.
The Allegations: Aggravated Assault on a Person Known to Be Pregnant
The alleged incident took place five days after Thompson told Walton that she was pregnant with his child.  He was charged with aggravated assault against a person known to be pregnant.  After his bond hearing, Walton's attorney said that Walton denied striking Thompson and that he is innocent of the charges.  The attorney also said that Walton deserves compassion because he had lived a difficult life, growing up poor and without his father's involvement.
It was not the first time that law enforcement had intervened in a dispute between Walton and Thompson; several months earlier, Thompson had accused Walton of striking her, but police were not able to gather enough evidence to make a case against him.
After Walton's Bond hearing, Thompson stopped cooperating with prosecutors and refused to testify against her child's father.  Although prosecutors had evidence that Walton had lied about where he was at the time of the alleged incident, they could not provide any evidence about the alleged domestic violence without Thompson's testimony, so dropping the charges against Walton was the only option.
A Rising Star with a Troubled Past
Walton, who was 22 years old at the time of the November 2019 incident, had already had an illustrious football career.  He had been a star player at Booker T. Washington High School, and he played for the Cincinnati Bengals before joining the Dolphins.  He also had his share of legal trouble.  In November 2019, Walton was in the middle of a four-game suspension from the Dolphins, which stemmed from three arrests in early 2019.
On February 1, Walton received misdemeanor charges for marijuana possession. The charges were dropped in August.
On February 16, he received misdemeanor charges for battery. These charges were also dropped.
On April 3, a traffic stop led to Walton's arrest for reckless driving, openly carrying a weapon, and resisting an officer without violence; all of these charges were dropped. In the same incident, he was also charged with misdemeanor marijuana possession, to which he pleaded guilty and sentenced to administration probation.  His sentence was vacated in September 2019.
Let Us Help You Today
In a criminal case, including domestic violence cases, you have the right to the presumption of innocence and to representation by a criminal defense lawyer.  Ratzan & Faccidomo is dedicated to defending your rights and making sure you understand your rights.  Contact the Miami domestic violence defense lawyers at Ratzan & Faccidomo for a consultation.
Resources:
miamiherald.com/sports/nfl/miami-dolphins/article237583334.html
miamiherald.com/sports/nfl/miami-dolphins/article242703021.html
https://www.rflawgroup.com/what-should-i-do-if-i-was-falsely-accused-of-domestic-violence-in-south-florida/