Boca Raton Registered Sex Offender Arrested For Traveling To Dominican Republic Without Permission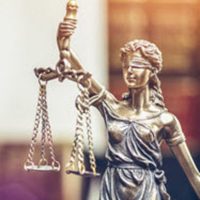 South Florida is such a delightful place that it feels like you are on vacation even when you are at home not doing much of anything.  If that were not enough of a reason to move to the Gold Coast of Florida, then consider that so many other vacation destinations are only a hop, a skip, and a jump away.  If you are in the mood for a road trip, then the obvious choice of destination is the Disney theme parks, but if air travel is within your budget, you can take your pick of Caribbean island paradises, such as the Bahamas, Jamaica, or the Dominican Republic.  Of course, it is not that simple if you are a register sex offender; you can't just pick up and go anywhere you want whenever you choose.  The sex offender registry is just one of the ways that a criminal conviction can follow a defendant around long after they have completed their sentence.  Here, our Miami sex crimes defense attorney explains how a registered sex offender went from a Boca Raton mansion to a Caribbean vacation to jail, and what could happen next.
Florida Sex Offender Laws
According to Florida law, people who are convicted of any of a variety of sex-related offenses must register on the sex offender registry.  The most severe offenses, such as sexual abuse of a minor or sexual assault of a victim of any age require convicted defendants to register as sex offender, but so do some sex-related crimes that do not involve physical violence or physical contact.  All states have their own laws about sexual offender registration, but Florida's sex offender laws are especially strict.  Under most circumstances, once your name is on the sex offender registry, it remains there for the rest of your life, even if your sentence did not involve prison time.  These are the only situations where you can get your name removed from the Florida sex offender registry:
The Governor of Florida granted you a pardon.
You appealed your conviction or your sentence, and the appeals court overturned it.
The reason you were required to register as a sex offender in Florida is that you moved to Florida because of a conviction in another state, and the state that handed down your sentence has declared you eligible for removal from the sex offender registry. In other words, if you would have been removed from the sex offender registry if you had stayed in the other state, you can likewise have your name removed in Florida.
Sex offenders in Florida must notify the sheriff's office in their county of residence every time their address changes.  They must obtain permission before moving out of Florida or even traveling out of Florida.  They are not allowed to reside near schools or public parks.  The Disney theme parks in Florida do not allow sex offenders to set foot on their premises.  This means that, if you are registered as a sex offender in Florida, you cannot ride Space Mountain, watch the Electrical Parade in person, or attend a wedding at a Disney resort.
Registered Sex Offender Allegedly Traveled Without Notifying Authorities
In 2006, Christopher Koch registered as a sex offender in Pennsylvania after pleading guilty to aggravated indecent assault and corruption of minors.  He was in his 30s at the time of his conviction, and the victim was younger than 16.  Koch subsequently moved to Florida, and as of 2022, he was living in a house in the Lotus, a gated community in Boca Raton where he owned a $1.2 million house.
On June 17, 2022, Koch traveled to the Dominican Republic; he was supposed to return on June 30, but he did not, although news sources did not give details about where he was at that time and how he got caught.  Koch was booked into jail on July 7 and charges with two counts of crimes related to sex offender registration.  It is unclear what will happen next in his case and what kind of sentence Koch, 47, could face if convicted.
Contact Our Sex Crimes Defense Attorneys
If you are convicted of a sex-related crime, you are always in danger of getting additional criminal charges for doing things that it is legal for most adults to do; it is like being on probation forever.  A South Florida criminal defense lawyer can help you if you are being charged with disobeying the rules that registered sex offenders in Florida must follow.  Contact Ratzan & Faccidomo in Miami, Florida for a free, confidential consultation about your case.
Sources:
bocanewsnow.com/2022/07/12/lotus-boca-raton-sexual-offender-left-country-without-registering/
data.nwfdailynews.com/sex-offenders/palm-beach/school/501781/