Beer Vendor Arrested After Fraudulently Charging a Fan More Than $700 for Two Drinks at a Miami Dolphins Game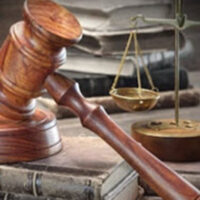 According to reporting from the Miami Herald, a beer vendor that served drinks at a Miami Dolphins game has been arrested for fraudulently charging a customer a total of $724 for two beers. Nathaniel Collier, a 33-year-old man from Miami-Dade County, was charged with grand theft. After being arrested, he was booked into the Turner Guilford Knight Correctional Center. In this article, our Miami theft & shoplifting attorneys provide an overview of the allegations and charges filed against the beer vendor and we explain why the date of this offense makes a big difference in his case.
Unlawful Use of a 'Skimming Device' 
A detective for the Miami-Dade Police Department told reporters that law enforcement officials believe that Nathaniel Collier used a credit card skimming device in order to defraud an unsuspecting fan. Essentially, a credit card skimmer is a small device that steals credit card information during an otherwise legitimate transaction. In this case, Mr. Collier used a personal device that was different than the one issued by his employer. He was working for a vendor services company called 'Rocket Man' that was contracted by the stadium. The money was eventually refunded to the fan after Mr. Collier was arrested.
 Grand Theft Charges in Florida: The Felony Threshold Recently Changed 
The beer vendor is now facing grand theft charges. This is notable because the threshold for what constitutes grand theft—as opposed to petit theft—has just changed. Under Florida law (Florida Statutes § 812.014), a defendant will face third degree felony grand theft charges if they are accused of stealing money or property valued in excess of $750. This is the grand theft threshold. Theft below this threshold may be charged as a misdemeanor offense. However, the $750 is brand new. It only went into effect on October 1st, 2019.
For the previous 35 years, the grand theft threshold was just $300. In other words, until earlier this month, defendants who stole money or property valued between $300 and $750 could be charged with felony grand theft in the state of Florida.
This distinction matters in this case: Mr. Collier allegedly committed this crime at the Miami Dolphins-Los Angeles Chargers game, which took place on September 29th, 2019. At the time that the crime took place, the previous dollar threshold applied. As such, Mr. Collier's offense, if proven in court, would be a felony grand theft offense. That still holds true even though such an offense would no longer be grand theft as of October 2019.
Get Help From Our Miami Defense Lawyers Today
At Ratzan & Faccidomo, LLC, our Florida criminal defense attorneys use a strong work ethic and sharp trial skills to protect the rights and interests of our clients. If you or your loved one was charged with theft, fraud, or any related offense, we are here to help. From our office location in Miami, we serve communities throughout Miami-Dade County, including Miami Gardens, Opa-Locka, Westchester, and Coral Gables.
Resource:
miamiherald.com/sports/nfl/miami-dolphins/article235638792.html
https://www.rflawgroup.com/father-and-son-pair-arrested-for-leading-1-million-miami-area-boat-theft-ring/