Arrest Warrants Issued for Four Former Nursing Home Employees — The Charges are Related to a Dozen 2017 Deaths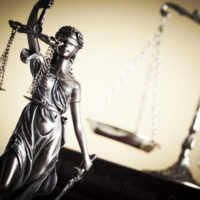 On September 13th, 2017, eight people died in an assisted living facility in Hollywood, Florida. Sadly, four more nursing home patients died in the following few weeks. The incident occurred days after Hurricane Irma hit the state of Florida — damaging the air conditioning system at the facility. Repairs were not immediate. While staff set up box fans inside the facility, by the third day after the air conditioning failure, many nursing home residents started showing signs of serious distress.
According to reporting from the Miami Herald, four former staffers at the Hollywood nursing home facility have now been arrested in relation to those tragic 2017 deaths. Two nurses and the administrator of the facility, Jorge Carballo, turned themselves in and were booked into a Broward County jail. Another former employee was arrested in Miami-Dade County.
Manslaughter and Other Criminal Charges 
The Miami Herald reports that a number of different criminal charges are being filed in relation to this case. A criminal defense lawyer for Jorge Carballo, the former facility administrator, told reporters that he expects his client to face twelve counts of manslaughter. Another one of the nurses reportedly also expects to face manslaughter charges. Though, not all of the implicated staffers will be charged with manslaughter.
What is Manslaughter in Florida?  
Under Florida law (Florida Statutes § 782.07), manslaughter is defined as the unlawful killing of another person in an unplanned, accidental, or malice-free manner. Manslaughter is distinct from murder. Of course, manslaughter is still a very serious criminal offense. It involves allegations that the defendant is, in some manner, culpable for the death of another person. In Florida, there are two types of manslaughter charges:
Voluntary Manslaughter: Voluntary manslaughter charges are typically filed against defendants that did intend to harm the victim of the crime. Though, unlike murder, the charges usually involve allegations that the homicide was committed in the "heat of passion" or that it was provoked. It is a second degree felony that carries a maximum sentence of up to 15 years in prison.
Involuntary Manslaughter: With involuntary manslaughter charges, prosecutors generally allege that the defendant bears criminal liability for the victim's death, but that they did not intend for any harm to happen to the specific victim. Instead, culpable negligence is alleged. As an example, reckless driving that results in a fatal accident in often charged as involuntary manslaughter.
Regardless of the underlying circumstances, all manslaughter charges are serious offenses. Defendants arrested for and charged with manslaughter or culpable negligence need strong, professional legal representation.
Get Help From Our Miami, FL Criminal Defense Lawyers Today
At Ratzan & Faccidomo, LLC, our Miami criminal attorneys are passionate, dedicated advocates for clients. If you or your loved one was charged with manslaughter or any related felony offense, we are here to help. To arrange a free, strictly confidential criminal defense consultation, please call our Miami law office right away.
Resource:
miamiherald.com/news/local/community/broward/article234343217.html
https://www.rflawgroup.com/supreme-court-strikes-down-overall-vague-crime-of-violence-law/