Supreme Court Strikes Down Overall Vague 'Crime of Violence' Law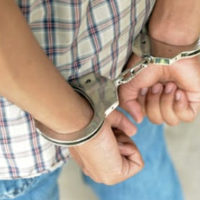 According to reporting from The Washington Post, the Supreme Court of the United States has struck down a federal 'Crime of Violence' statute on the grounds that it is impermissibly vague. Writing the opinion for the majority, Justice Neil Gorsuch joined the Court's four liberal leaning members to rule in favor of the defendant in the of United States v. Davis. Within this article, our Miami criminal attorneys provide an overview of this key Supreme Court decision.
The Decision: The 'Crime of Violence' Statute is Unconstitutionally Vague  
The Background
Two defendants, Maurice Davis and Andre Glover, were accused of robbing a string of gas stations in Texas. They were charged with several counts of robbery that affected interstate commerce under the Hobbs Act. Mr. Davis, was also charged with an additional count of being a felon in possession of an illegal firearm. Both men were convicted on the majority of the charges.
Beyond that, the men were also subject to additional criminal charges. Under federal law, prosecutors sought heightened criminal penalties for the men on the grounds that they "used or carried" a firearm in committing a 'crime violence'. This is important because violating this federal firearms statute carries a heavy mandatory minimum sentence.
The Key Legal Issue and the Ruling 
As explained in the very first sentence of the majority opinion, "a vague law is no law at all". The key issue in this case was the specific meaning of the federal statute that allows prosecutors to seek more severe criminal penalties against defendants that allegedly used a firearm in committing a 'crime of violence'. However, the court found that the term 'crime of violence', for a number of different reasons, was not adequately defined. As such, the law, as it was being applied, was deemed to be unconstitutionally vague. The mandatory minimums sought against the defendants were disallowed. 
The Implications 
For some defendants, this ruling sets up an important legal precedent. In his opinion for the majority, Justice Neil Gorsuch provides a path to additional opportunities for defendants to challenge certain heightened minimum mandatory sentences that may have arisen under section 924(c). If you are a defendant facing state of federal firearms charges, it is imperative that you seek professional legal representation. Every available defense and every option for reducing penalties should be explored. Your criminal defense lawyer will ensure that the proper steps are taken to protect your legal rights.
Get Legal Guidance From Our Miami, FL Criminal Defense Lawyers Right Away
At Ratzan & Faccidomo, LLC, our skilled Florida criminal defense attorneys believe that every person deserves exceptional and fully personalized legal representation. We are tireless advocates for our clients.
If you or your loved one was arrested for a violent crime or a firearms offense, we are available to offer help. To request a free, completely confidential review of your case, please call us at our Miami law office right away. We serve defendants in communities throughout Southeastern Florida.
Resources:
supremecourt.gov/opinions/18pdf/18-431_7758.pdf
washingtonpost.com/local/legal-issues/divided-supreme-court-strikes-down-gun-law-provision-deemed-unfair-to-violent-criminals/2019/06/24/8a195cc8-96a6-11e9-830a-21b9b36b64ad_story.html?utm_term=.8b655326ceb6