Americans are Increasingly Concerned About Over-Incarceration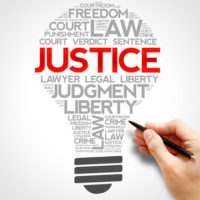 The United States has a higher rate of incarceration than any other country on earth. The Prison Policy Initiative reports that the American incarceration rate is approximately 693 per 100,000 residents. Not only is this far above the global average, it is far above the second highest rate. The only other countries that have an incarceration rate above 500 per 100,000 are Turkmenistan, Cuba, and El Salvador.
Even more concerning, certain U.S. states have especially high incarceration rates. For example, our state of Florida has an incarceration rate of 868 per 100,000 residents. To put that number into perspective, it means that Florida has the 8th highest incarceration rate in the country.
There is increasingly strong evidence that Americans' attitudes towards incarceration are shifting. On April 19th, 2018, Greenberg Quinlan Rosner Research released the results of a comprehensive study on the views of American voters on criminal justice issues and mass incarceration. Here, our Miami defense lawyers highlight four of the most notable findings from this recent study.
Two Thirds of Americans are 'Concerned' About Mass Incarceration

Greenberg Quinlan Rosner Research reports that Americans now have serious doubts about the efficacy of mass incarceration. According to the result of the large, nationally representative sample, 66 percent of Americans state that they are 'concerned' about the rate of incarceration in the United States.
There is a Growing Bipartisan Consensus on this Issue

In modern politics, there seem to be fewer and fewer issues where a bipartisan consensus can be reached. Yet, on mass incarceration, both sides of the political spectrum see a similar problem. According to recent polling, 68 percent of Republicans and 80 percent of Democrats support criminal justice reform efforts that are designed to reduce the rate of incarceration. 
Most Voters Doubt that Mass Incarceration Decreases Crime

The research has long suggested that a high rate of incarceration does not actually reduce the rate of crime. American voters agree with that conclusion. Only 28 percent of voters think that our national crime rate will go down if more people are put into prisons. 
Americans Want to Spend Less Money Building New Prisons
Building more jails and prisons ranks very low as a spending priority for American voters. The survey found that a large majority of Americans do not support the idea of building more prisons. They view it as a misuse of taxpayer money. Instead, voters support spending on job training, putting more money into education, and investing in community-based programs that are targeted at violence reduction.
Get Help From a Miami Criminal Defense Lawyer Now
At Ratzan & Faccidomo, LLC, our South Florida criminal defense attorneys are proud to provide top quality legal services. If you or your family member was arrested and charged with a crime in Florida, please contact us today at 305-600-3519 for a free, fully private case evaluation. With an office in Miami, we serve defendants throughout the region, including in Key Biscayne, Miami Beach, and Hialeah.
Resources:
storage.googleapis.com/vera-web-assets/inline-downloads/iob-poll-results-summary.pdf
prisonpolicy.org/global/2016.html