Alleged 'Peeping Tom' Arrested in Coral Gables, Florida—Charged With Voyeurism and Criminal Trespassing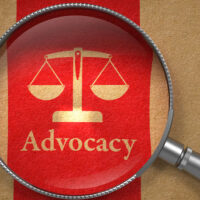 According to reporting from CBS 4 Miami, a 31-year-old man named Yoel Diaz Hernandez, who was identified as an Uber driver, was recently arrested by the Coral Gables Police Department after allegedly peering into the bedroom of two residential homes. Mr. Hernandez, who was identified by two separate women, has been charged with two counts of voyeurism and two other counts of trespassing on an occupied structure. Law enforcement believes that other homes were also affected.
Voyeurism Charges in Florida  
A 'Peeping Tom' offense is typically charged under Florida's voyeurism law (Florida Statutes § 810.14). To be convicted of voyeurism in Florida, prosecutors must prove that a defendant—with lewd, lascivious, or otherwise indecent intent—secretly observed another person who was in a dwelling and who had a reasonable expectation of privacy or, alternatively, that they observed a person's "intimate areas" at a time when a person had a reasonable expectation of privacy.
The voyeurism law is a broadly drafted statute that can sometimes be difficult to apply to real world cases. Notably, the intent of the alleged perpetrator is relevant. In Florida, a first time voyeurism offense is charged as a misdemeanor. Still, voyeurism is a serious criminal charge. Among other things, the maximum penalties for a voyeurism charge in Florida include:
A maximum $1,000 fine; and
Up to 12 months in jail.

If you or your loved one was arrested for voyeurism, it is imperative that you consult with an experienced criminal defense lawyer right away. Beyond damaging a person's reputation, a voyeurism charge can result in serious criminal penalties. A lawyer will be able to assess the case and determine how to proceed. 
Trespass in an Occupied Structure Charges in Florida 
As demonstrated in this case from Coral Gables, alleged "Peeping Toms" may face more than just voyeurism charges. They can also be charged with trespassing in an occupied structure. Under Florida law (Florida Statutes § 810.08), this is a version of criminal trespass that is charged as a misdemeanor offense. The penalties for trespass in an occupied structure charges may include up to one year in jail.
Of course, this type of trespassing offense does not always involve allegations of voyeurism or peeping. Defendants can face criminal trespass in other circumstances as well—including if they were initially invited into a home or business, but refuse to leave after being requested to do so by the rightful owner or occupier of the property. 
Get Legal Help From Our Miami, FL Defense Attorney Right Away
At Ratzan & Faccidomo, LLC, our Miami criminal attorneys work tirelessly to protect the rights of our clients. If you were arrested for stalking or any related offense, professional help is required. For a free, fully confidential review of your case, please call us right away. From our office location in Miami, we serve communities throughout Miami-Dade County, including in Miami Beach, Kendall, Homestead, Miami Beach, Coral Gables, North Miami, and Doral.
Resource:
miami.cbslocal.com/2019/10/02/coral-gables-police-arrest-suspected-peeping-tom/
https://www.rflawgroup.com/criminal-mischief-charges-in-florida-what-you-need-to-know/