Criminal Mischief Charges in Florida: What You Need to Know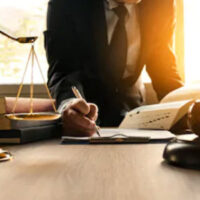 Criminal mischief — sometimes also referred to simply as 'vandalism' — is defined as the willful and malicious destruction of personal property or another person's belongings. Depending on the extent of the damage, it can be charged as either a felony offense or misdemeanor offense in Florida.
Here, our Miami defense lawyers provide an overview of criminal mischief charges in Florida. We explain what prosecutors need to prove a criminal mischief offense, the penalties for a conviction, and the steps you can take to defend these charges.
Florida Law: Criminal Mischief
Criminal mischief (vandalism) is charged under Florida Statutes § 806.13. To convict a defendant under this statute, Florida prosecutors must prove all of the required elements of the offense. Specifically, the three key elements of criminal mischief are:
The defendant damaged or injured real property;
The property belonged to another party; and
The property damage was willful and malicious.

What are the Penalties for Criminal Mischief in Florida  
The severity of a vandalism charge in Florida will depend on several different factors — most importantly, the extent of the property damage. The penalties for criminal mischief are as follows:
Second Degree Misdemeanor (Total damage $200 or less): This offense is punishable by up to 60 days in prison and a maximum $500 fine.
First Degree Misdemeanor (Total damage $201 to $999): This offense is punishable by up to 365 days in prison and a maximum $1,000 fine.
Third Degree Felony (Total damage of $1,000 or more): This offense is punishable by up to five years in prison and a maximum $5,000 fine.
Of course, in practice, there are some other factors that will affect the severity of criminal mischief penalties. For instance, a history of past vandalism convictions or other criminal offenses could result in a prosecutor seeking the maximum allowable punishment. 
How to Defend Criminal Mischief Charges 
Similar to other criminal offenses, vandalism charges should always be defended on a case-by-case basis. Remember, the burden of proof is on the prosecution. They must present strong supporting evidence that establishes every element of the charge. For example, if damage occurred unintentionally, then a criminal mischief charge is simply not supported by the facts of the case.
False or unfair charges should be defended aggressively. In other cases, the best way to defend a vandalism charge is to focus on reducing penalties and keeping a defendant out of jail. If you or your child was arrested for criminal mischief, you should speak to an experienced Miami vandalism defense attorney immediately. 
Call Our Miami Criminal Defense Attorney Right Away
At Ratzan & Faccidomo, LLC, our Florida criminal defense lawyers have the skills, experience, and training needed to handle criminal mischief charges. If you or your loved one was arrested for criminal mischief, we are ready to help. For a free, no obligation review of your case, please call us immediately. Based in Miami, we represent defendants throughout the South Florida.
https://www.rflawgroup.com/supreme-court-preview-can-an-officer-assume-a-registered-vehicle-is-being-operated-by-its-owner/