A Miami Restaurant Employee Allegedly Stole Thousands from the Business By Voiding Transactions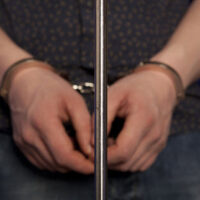 According to reporting from the Miami Herald, a 30-year-old restaurant worker named Oscar Orta has been arrested for allegedly stealing more than $33,000 from his employer. Mr. Orta is accused of voiding transactions many hours after they were completed and then pocketing the money from the cash register. He is facing felony theft and organized fraud charges, both of which carry very serious criminal penalties. Here, our Miami theft & shoplifting attorneys explain the charges against this defendant.
Hundreds of Transactions were Voided  
Mr. Orta was an employee at the El Carajo International Tapas & Wines restaurant in Miami. Authorities alleged that he stole money from his employee for more than a year before he was caught. In total, Mr. Orta is believed to have voided at least 742 legitimate transactions. After doing so, he simply pocketed the cash. The total value of the theft/fraud is alleged to be more than $33,000.
The Miami Herald reports that the employer became suspicious when they noticed that Mr. Orta's registers consistently had an unusually high number of voided transactions. Eventually, they reviewed surveillance footage which appears to show him voiding transactions and taking the money. After reviewing records, the employer believes the full extent of the fraud scheme involves tens of thousands of dollars. Like all defendants, he is presumed innocent until proven guilty in a court of law.
Felony Theft and Fraud Charges 
The defendant in this case was arrested and charged with two separate felony offenses: grand theft and organized fraud. Each of these offenses independently carries significant penalties, including jail time.
Grand Theft: In Florida, defendants can be charged with felony grand theft if they are alleged to have stolen more than $750 worth of money, property, or goods. The severity of a grand theft charge will depend, in part, on the total value of losses. In this case, Mr. Orta is facing second degree grand theft charges. Notably, Florida law allows multiple different instances of theft to be charged as a collective infraction.
Organized Fraud: Organized fraud is a complex criminal offense. The key element that separates it from a theft charge is that it involves allegations that the defendant engaged in a systematic and ongoing scheme to intentionally take money or property from another party. It is a felony.
If you or your family member was charged with a felony theft offense, it is crucial that you seek professional support. Not only do these charges carry strict penalties, but a conviction could cause severe harm to your reputation and your career. 
Were You Arrested for Grand Theft in Miami, Florida?
We can help. At Ratzan & Faccidomo, LLC, our Florida theft defense lawyers are aggressive, hard-working advocates for our clients. We strongly believe that everyone deserves their day in court. To set up a free, completely private review of your criminal case, call our Miami law office today. We serve clients throughout South Florida.
Resource:
account.miamiherald.com/paywall/stop?resume=236925623
https://www.rflawgroup.com/beer-vendor-arrested-after-fraudulently-charging-a-fan-more-than-700-for-two-drinks-at-a-miami-dolphins-game/