Your Guide to Obstruction of Justice Charges in Florida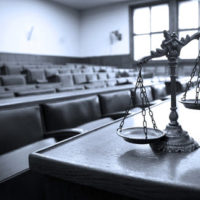 Many people have a general familiarity with the term 'obstruction of justice'. You hear it frequently in popular culture, in politics, and in legal procedural shows. However, it is often used in an ill-defined or otherwise confusing manner. In reality, obstruction of justice covers a wide range of different offenses.
In some cases, obstruction of justice may be a relatively minor charge, while in other cases it is an extremely serious criminal offense. In this article, our aggressive Miami criminal defense attorneys highlight some of the most important things that you need to know about obstruction of justice charges in Florida.
The Most Common Types of Obstruction of Justice Charges in Florida  
Obstruction of justice is defined by the Chapter 843 of the Florida Statutes. Under state law, there are a number of different specific criminal offenses that are covered under this section of the state's criminal code. Some of the most common forms of obstruction of justice include:
Accessory to a crime after the fact;
Battery of a law enforcement officer;
Unlawful escape from custody;
Harassment of a witness;
Interference with an official investigation;
Resisting arrest;
Tampering with witnesses or evidence; and
Perjury.
Notably, obstruction of justice charges are usually associated with other criminal cases. A defendant could be charged with obstruction of justice related to a separate criminal case that has been filed against them. This includes things like resisting arrest or harassing a person who could potentially testify against the witness.
In addition, a person can also be charged with obstruction of justice even if they are not alleged to have committed any other criminal offense. Interfering with a criminal case against another person can still result in Florida prosecutors filing obstruction of justice charges against you.
Penalties for Obstruction of Justice in Florida 
If you were charged with obstruction of justice, you could face a wide range of different penalties. In Florida, obstruction of justice can be both charged as a misdemeanor offense and as a felony offense. The penalties being sought by the prosecution will always depend on the specific nature of the charges being leveled. Though, felony obstruction of justice charges have the potential to carry serious jail time — potentially even life in prison.
If you are facing obstruction of justice charges in South Florida, it is imperative that you consult with a top criminal defense lawyer immediately. Your lawyer will be able to analyze your case and get a grasp on the broader situation you are facing. It could make sense to fight back against obstruction of justice charges aggressively. Though, there are also cases in which the best defense strategy is to cooperate with law enforcement. You may even be able to get the obstruction of justice charges dropped.
Speak to Our Miami Criminal Defense Lawyers
At Ratzan & Faccidomo, LLC, we believe that every defendant deserves strong, compassionate legal representation. Our experienced Miami criminal defense attorneys handle a wide range of different cases, including obstruction of justice charges. For immediate legal assistance, please contact our legal team today. Initial consultations are free.
Resource:
leg.state.fl.us/statutes/index.cfm?App_mode=Display_Statute&URL=0800-0899/0843/0843ContentsIndex.html