You Don't Have To Be A Celebrity To Go To Drug Rehab Instead Of Jail While Awaiting Trial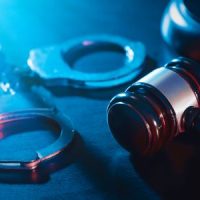 It is as if, when it is a slow news day in South Florida, journalists have standing orders to recite the litany of criminal cases in which Bill Kapri, better known by his stage name Kodak Black, has been a defendant.  It is a thrilling story, by all accounts; Kodak Black began recording music in the back room of a Pompano Beach trap house when his age had barely reached the double digits, and the long arm of the law has been in hot pursuit of him for almost as long.  The public does not know any details about his juvenile cases beyond what Kodak Black himself has revealed in interviews, since juvenile court records are confidential, but even if we consider the story to begin on Kodak Black's 18th birthday, it is still a tale full of hairpin turns, allegations that could have led to Kodak Black, if he were convicted and if the court handed down the maximum sentence, being locked up until no one except people's grandparents knew what hip hop sounded like or what made it so exciting.  As of March 2023, Kodak Black is a free man, undergoing treatment for substance use disorder at an inpatient clinic, with the goal of resuming his performance schedule next month.  He is currently awaiting trial for a drug trafficking case in which he has pleaded not guilty.  Why is it that Kodak Black is free to pursue his personal and professional endeavors when so many others with a similar history of run-ins with the law are behind bars for the foreseeable future?  In fact, everyone has the right to argue, negotiate, and show the court their good side as Kodak Black has done, but law enforcement, policymakers, and the voting public do not exactly go out of their way to facilitate the exercise of these rights.  Here, our Miami drug crimes defense lawyer explains how Kodak Black is fighting his drug charges and how you can fight yours.
History Repeats Itself: The Case of Kodak Black
In April 2021, Kodak Black was sentenced to 18 months of probation after pleading guilty to drug charges.  A condition of his probation was undergoing frequent drug testing.  When one of his drug test results was positive, the court ordered him to complete 90 days of inpatient drug treatment; he was out of drug rehab by the end of 2021, but 2022 turned out to be eerily similar.
In South Florida, motor vehicles that wear their sunglasses at night are a dime a dozen, but a law enforcement officer happened to single out Kodak Black's vehicle for its excessively dark window tints one day in the summer of 2022.  In the ensuing traffic stop, it came to light that Kodak Black's driver's license and vehicle tags were expired, but the real trouble happened when officers decided to search the car because it allegedly smelled like weed (everything smells like weed in South Florida) and found 31 oxycodone pills and $75,000 in cash.
Kodak Black was charged with drug trafficking, but with the help of his criminal defense lawyer, he persuaded the court to let him post bond so he could continue with his music career while his case is pending.  One of the conditions of his release was that he must regularly undergo drug testing.
Exercising Your Legal Rights When You Are Not a Multimillionaire Recording Artist
In February 2023, Kodak Black did not take a drug test on the required date.  When he took the test five days later, it was positive for fentanyl.  The court issued a warrant for his arrest, and at his court hearing in Broward County following the issuance of the warrant, Kodak Black and his lawyer alleged that the positive test could be the result of a mix up at the forensics lab.  Once again, Kodak Black was able to avoid going to jail while his case is pending.  The court ordered him to complete 30 days of inpatient treatment for substance use disorder.  The judge set the date that Kodak Black must begin the inpatient treatment program at March 7.  This way, Kodak Black would be able to go through with a scheduled concert performance in Los Angeles before reporting to rehab.
You might not have a concert audience waiting for you, but you are innocent until proven guilty.  A criminal defense lawyer is your best hope for getting the criminal justice system to treat you that way.
Contact Our Criminal Defense Attorneys
A South Florida criminal defense lawyer can help you if you are facing criminal charges for violating the terms of your probation or your release while your case is pending.  Contact Ratzan & Faccidomo in Miami, Florida for a free, confidential consultation about your case.
Sources:
buzzfeednews.com/article/stefficao/kodak-black-drug-trafficking-arrest
abcnews.go.com/US/florida-judge-issues-arrest-warrant-kodak-black-after/story?id=97486462
nbcnews.com/news/us-news/rapper-kodak-black-ordered-attend-drug-rehab-allegedly-testing-positiv-rcna72481