You Do Not Have to Consent to a Field Sobriety Test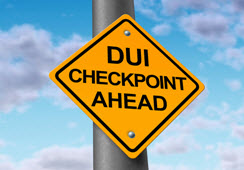 As a licensed driver in the State of Florida, you are "consenting" to submit with law enforcement officer's lawful request for a breath sample. While failing to do so MAY result in an administrative suspension of your license, before agreeing to submit to the test you should be aware that the result will potentially be used against you in the criminal prosecution of your DUI case. 

If you are pulled over on the suspicion of drunk driving, you might instead be asked to complete a field sobriety test. Many individuals think that these are subject to the same implied consent law that requires them to provide a blood, breath, or urine sample, but this is incorrect. You are not required to complete a field sobriety test if you are asked by an officer to complete one and in many cases, it is actually in your best interest not to complete the test.
Field Sobriety Tests you Might Face
Field sobriety tests are a set of standardized tasks developed to determine whether an individual is under the influence of alcohol or another drug. There are three standard field sobriety tests currently in use by law enforcement in Florida and throughout the United States:
Walk and turn. In the walk and turn test, the driver is asked to walk nine straight steps in a heel-to-toe fashion, then on the ninth step, turn on one foot and walk back another nine steps in the same way;
Horizontal gaze nystagmus. With this test, a pen, finger, or small light is held approximately one foot from the driver's eyes and moved slowly in a horizontal line. The driver is instructed to follow it with his or her eyes without moving his or her head; and
One leg stand. In this test, the driver must stand on one leg and hold the other six inches from the ground with the foot pointed. In this position, the driver must count backwards while holding his or her arms as his or her sides while looking at the pointed foot.
Why You Should Not Complete a Field Sobriety Test
As you can imagine, these tests are fairly complicated to complete correctly even when the individual is completely sober – and this is why you should not complete one if you are asked to do so. Combine the multiple requirements of each with the stress of being pulled over and the distraction of the police cruiser's flashing lights and the cars passing on the roadway and it is possible that you will make a mistake and appear to be impaired. The notes from these tests will support the officer's claim that you were impaired, even if you were not.
Work with an Experienced Miami DUI Defense Lawyer
If you have been charged for DUI, do not simply accept the conviction and live with the consequences. You can fight the charge and potentially have it downgraded or dismissed with the aid of an experienced Miami DUI defense lawyer. The only way to do this is to be proactive and start working on your defense with an experienced lawyer as soon as possible. Contact our team at Ratzan & Faccidomo, LLC in Miami today to schedule your initial consultation with a member of our firm.