Why You Should Not Just "Plead Guilty" to Underage Drinking Charges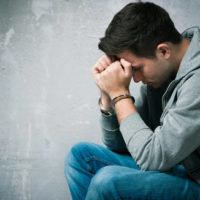 We all understand that alcohol is a common presence on college campuses throughout South Florida. Yet, under Florida law (Florida Statutes 562.111), it is a criminal act for a person who is under the age of 21 to be in possession of alcohol. If you or your college student has received an underage drinking ticket, you should not view it as a minor offense.
Minor in Possession (MIP) is a Misdemeanor in Florida
Underage drinking can be charged as a second degree misdemeanor. If convicted of underage drinking, a person could even face jail time. Of course, Florida prosecutors very rarely seek the most severe penalties for underage drinking. In most cases, the prosecution will ask a defendant to pay a fine and perhaps do some community service. With this in mind, some people (incorrectly) think the best way to resolve an underage drinking charge is to simply plead guilty and accept the punishment. This could be a major mistake.
If you or your college student was arrested for underage drinking, you need a strong legal advocate by your side. You do not want the charge to remain on a college student's criminal record. The good news is that in some cases you can get an underage drinking charge expunged entirely. In this article, our top-rated Miami college student defense lawyers explain why you should hire a criminal defense attorney who can fight to get the underage drinking charges dismissed and expunged.
Dismissed Charges Can Often Be Expunged
Under Florida law, a criminal arrest record can often be expunged in cases where the charges were eventually dismissed. There are many cases in which Miami college student defense attorneys can get minor in possession (MIP) of alcohol charges dismissed outright. This is important because in Florida a conviction will generally make you ineligible to seal your records.
However, if you can get the underage drinking charges dismissed or reduced into a non-criminal citation, then you may have the ability to get the entire case file sealed or expunged, including the arrest record itself. For most college students, this is the best possible resolution to their problem. You do not want a paper trail of a minor in possession conviction following you post-graduation. Our criminal defense attorneys will be able to review the specific circumstances of your underage drinking arrest and determine the best possible way to protect you and your future interests.
Contact Our South Florida College Student Defense Attorneys Today
At Ratzan & Faccidomo, LLC, our college student defense lawyers have extensive experience handling cases involving minor in possession charges. If you or your child was arrested for underage possession of alcohol, and you are interested in learning about your options for expungement, we can help.
For a free, fully private consultation, please contact us now. We have an office in Miami and represent college students throughout the region, including at Miami Dade College, Florida International, University of Miami, Barry University, Florida Career College, and St. Thomas University.
Resource:
leg.state.fl.us/Statutes/index.cfm?App_mode=Display_Statute&Search_String=&URL=0500-0599/0562/Sections/0562.111.html