Why Would my Architectural License be Suspended?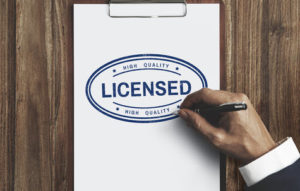 In Florida, the Florida Department of Business and Professional Regulation Board of Architecture and Interior Design oversees the licensing of all architects and interior designers in the state. It also regulates their industry and when necessary, takes disciplinary action against professionals for alleged violations of state law.
Disciplinary action from this board can result in the suspension of a professional's architectural license, which can prevent him or her from earning a living. A disciplinary action from the Board does not automatically mean a license suspension, though. An individual facing this type of action can work with a lawyer to prove that no wrongdoing actually occurred and avoid having his or her license suspended.
Reasons for Disciplinary Action from the Board of Architecture and Interior Design
The laws in place to regulate the architecture and interior design industries exist to protect the public from living, working, and doing business in unstable and unsafe structures. An architect who is deemed to fall short of the competency requirements contained in the law is considered to be a "danger to the public" and not permitted to be licensed as a professional architect. Other reasons why an individual's architectural license could be suspended include legal violations.
Examples of violations that can result in disciplinary action from the Board include:
Creating or filing a false safety report;
Advertising one's services or goods for sale in a fraudulent manner;
Performing building code inspections without complying with Florida's insurance requirements;
Making misleading or blatantly fraudulent statements about one's architectural portfolio, capabilities, or work;
Being convicted of a crime related to the practice of architecture;
Having one's architectural license revoked, acted against, or suspended;
Practicing architecture with a revoked license;
Failing to comply with Florida's law requiring a certificate of registration; and
Attempting to obtain an architectural license through bribery or fraudulent representation.
If You are Facing Disciplinary Action from the Board
When a disciplinary action against an architect is filed, the Board reviews the case and conducts a formal hearing to determine the correct measure regarding the subject's licensure and discipline. Start working with a lawyer as soon as you can to build your case's defense against the action. Specifically, work with a lawyer who has experience defending architects and interior designers because a lawyer with this experience has experience working with the Board of Architecture and Design and understands the process of how the board handles disciplinary measures against licensees.
Work with an Experienced Miami Architectural License Defense Lawyer
If you are facing a charge that could result in having your architectural license suspended, work with a lawyer who has experience defending clients facing this type of charge. Contact our team of experienced Miami architectural license defense lawyers at Ratzan & Faccidomo, LLC today to set up your initial legal consultation with a member of our firm. We can answer your questions and work with you to develop the most effective defense strategy possible for your case.