Which Rights and Privileges Can I Lose if I am Convicted of a Felony in Florida?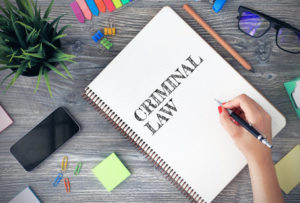 When an individual is convicted of a felony, he or she can have certain rights and privileges revoked as part of the punishment alongside other penalties such as fines and jail time. Losing these rights and privileges can have a substantial impact on an individual's ability to earn a living and engage fully in American society.
If you have been charged with a crime, remember all that can result from a conviction and work with an experienced criminal defense lawyer to defend your case against a conviction. Know the difference between being charged with a felony and being charged with a misdemeanor – a felony conviction has much steeper, further-reaching consequences than a misdemeanor conviction.
Your Right to Vote
If you are convicted of a felony in Florida, you permanently lose your right to vote. In certain cases, an individual can have this right restored through a court action or a Governor's pardon. This is known as a Restoration of Civil Rights. A Restoration of Civil Rights is one form of clemency, which is the legal process through which a convicted individual can restore his or her rights as a citizen.
Your Privilege of a Professional License
You can also have your professional license revoked if you are convicted of a felony in Florida. This includes all professional licenses, such as a license to practice medicine or architecture as well as the license to work as an auctioneer or a carnival ride inspector. Felons can also be barred from starting certain types of business.
Your Firearm Privilege
Not only are convicted felons barred from purchasing firearms in Florida, a convicted individual can face further penalties that include jail time if he or she is found to be in possession of a firearm. This is true even if the individual committed no other crime after purchasing or otherwise obtaining the gun. This ban also applies to electronic weapons and ammunition.
The Opportunity to Serve on a Jury or in Public Office
Because a convicted felon cannot vote in Florida, he or she cannot be called for jury duty or serve on a jury.
Individuals who have been convicted of felonies are also barred from holding public office. Like the right to vote, the privilege of holding an elected public position can be restored if an individual seeks clemency.
Work with an Experienced Miami Criminal Defense Lawyer
If you are convicted of a felony in Florida, you can lose many of the rights and privileges you currently enjoy. In some cases, this loss is permanent. This is one of the reasons why it is in your best interest to work with an experienced criminal defense lawyer to develop and use an effective legal strategy to defend your case. Contact our team at Ratzan & Faccidomo, LLC today to schedule your initial legal consultation in our Miami office. Be proactive and start working on your case's defense strategy with a member of our team as soon as possible to reduce your chance of losing your civil rights through a conviction.
Resource:
ncsl.org/research/elections-and-campaigns/felon-voting-rights.aspx