When Are You Immune From Drug Charges?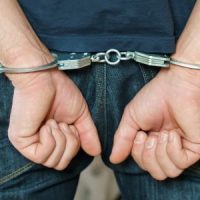 If it seems like some people openly use illegal drugs and don't face any legal consequences, it is not just your imagination.  When was the last time a police officer asked to search the backpack of a student from Pine Crest or Ransom Everglades who was hanging out at a mall after school just because the teen was wearing a T-shirt depicting a cannabis leaf or a Minion?  You sometimes hear about celebrities whose social media posts contain references to drugs, or recording artists whose lyrics celebrate weed, purple drank, and the like getting arrested on drug charges, but if everyone who ever posed with a bong on Instagram got criminal charges, we would all be behind bars.  While being rich is an effective way of avoiding prosecution for possessing drugs that you have made no attempt to conceal, it is not the only one.  The law provides for certain situations where you cannot be charged with drug crimes, even if you invited the police into your home and had a 45-minute conversation with them while a brick of cocaine was sitting on the coffee table the entire time.  Here, our Miami drug crimes defense lawyer explains the situations where life-and-death emergencies and the larger pursuit of justice take precedence over the desire and opportunity to bust drug users for using drugs.
Physician-Patient Privilege and Medical Privacy
Medical privacy laws, including HIPAA, prohibit physicians from disclosing health information about patients to anyone other than other healthcare professionals who are currently involved in the patient's care or who might treat the patient in the future.  In other words, the only people who can know your medical history are the ones who need to know in order to make the best possible medical decisions.  For example, your employer and your neighbors do not need to know that you have breast implants, but your doctor does need to know, because if you experience breast pain, it could be a sign of implant leakage, which could lead to serious complications, but if your doctor didn't know this, she might just attribute it to perimenopausal hormonal changes and send you home.  Likewise, you should be honest with your doctor about your drug use.  If you are under the influence of illegal drugs, or of prescription drugs that were not prescribed to you, you must tell your doctor, because any drugs the doctor prescribes or administers could interact with the drugs you have taken, causing adverse effects.  Being honest about your history of drug use is important, too, because it can help doctors avoid a misdiagnosis.  If you speak about your drug use in the context of seeking medical care, doctors cannot report your drug use to law enforcement, and you cannot get criminal charges.  This is true even when you go to the emergency room because of an overdose or an adverse reaction to an illegal drug.
Good Samaritan Laws and Rendering Assistance for an Overdose Victim
If you see someone suffering a drug overdose, call 911 immediately.  Opioid overdose is reversible with naloxone, so if you call 911 promptly and first responders administer naloxone, the victim will survive.  Good Samaritan laws protect you from prosecution for drug possession if you seek help for an overdose victim.  Even if you are under the influence of drugs when you call 911 about your friend's overdose, and even if every surface in the house is covered with drugs and drug paraphernalia, the only thing that the police care about is that you sought help for the victim before it was too late.  You cannot get criminal charges for drug possession if you are present when police arrive to attend to an overdose victim.
Immunity from Prosecution in the Context of Plea Deals
If a police officer asks you during a criminal investigation or on the witness stand at trial whether you have ever bought or consumed illegal drugs, you have the right to plead the Fifth Amendment instead of speaking about your drug use.  (You cannot lie, because that would be perjury or obstruction of justice, depending on context.)  The only way prosecutors can compel you to speak about your drug use is by offering you a plea deal or complete immunity if you reveal information about your drug use, when law enforcement needs this information in order to use it as evidence against another defendant.
Contact Our Drug Crimes Defense Attorneys
A South Florida criminal defense lawyer can help you if you are being accused of drug crimes after disclosing your drug use in a situation where it cannot be used against you.  Contact Ratzan & Faccidomo in Miami, Florida for a free, confidential consultation about your case.
Source:
webmd.com/mental-health/addiction/disclosing-substance-use-er