What to Do if you are Facing an Accusation of Identity Theft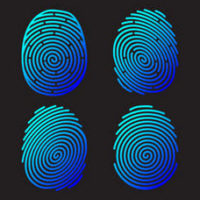 Identity theft is a serious crime. It is the stealing of another individual's personal information, often with the intention of using that information to make purchases or commit criminal acts without having such acts attached to the offender's own identity.
Sometimes, an innocent act is construed as an act of identity theft. In other cases, individuals are wrongly accused of identity theft due to mistaken identities and misunderstandings. If you are accused of identity theft, no matter what the reason for the accusation, you need to work with a criminal defense lawyer to prove your innocence.
Examples of Identity Theft Accusations
A few examples of identity theft include:
Setting up a fraudulent bank account in another party's name;
Using another party's credit or debit card;
Accessing an individual's personal information, such as his or her medical record, without the proper authorization; and
Using another individual's birth certificate, driver's license, passport, or another identifying document in order to impersonate him or her.
Start Working with a Lawyer to Develop a Strong Defense Strategy
Your defense strategy will be built around the facts of your case. For example, if you used another party's credit or debit card with his or her permission, the fact that you had permission will be part of your defense strategy. It will not change the fact that you participated in an act of fraud, but it can determine whether you are actually found guilty of identity theft or not.
Defending your Case Against an Identity Theft Charge
There are numerous possible defense strategies to use to defend your case against an identity theft charge. The right one for you depends on the circumstances of your case. A successful defense strategy makes use of the available evidence. For example, if you are facing an identity theft accusation because you have sensitive banking information that belongs to another individual, evidence showing that the information was sent to your home by mistake is key to demonstrating that you did not actually steal the information. It might have arrived due to a post office error or because that individual resided at your address before you did and failed to update his or her mailing address information.
How you used the information in your possession, if at all, can also be part of your defense strategy. If you did not make use of the information illegally, it can be difficult to demonstrate that you intentionally stole it.
Work with an Experienced Miami Criminal Defense Lawyer
If you have been charged with identity theft or any other type of criminal offense, you need to start working with an experienced criminal defense lawyer as soon as possible to develop an effective defense strategy to fight the charge. Otherwise, you are at an increased risk of being convicted of your offense and facing penalties like fines and jail time. To get started on your defense strategy, contact our team of experienced Miami criminal defense lawyers at Ratzan & Faccidomo, LLC today to set up your initial consultation in our office.
Resources:
americanbar.org/groups/public_education/resources/law_related_education_network/how_courts_work/defense.html
leg.state.fl.us/Statutes/index.cfm?App_mode=Display_Statute&URL=0800-0899/0817/Sections/0817.568.html