What is the Federal Witness Protection Program?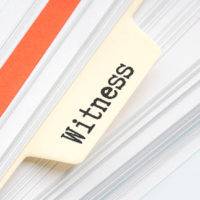 The United States Marshall Service Witness Security Program (WITSEC), more commonly known as the Witness Protection Program, was created in 1970 with the passage of the Organized Crime Control Act. In 1971, WITSEC began its operation and since that year, it has served more than 18,000 individuals.
The purpose of the program is to encourage witnesses to crimes to provide their testimonies without fear of retribution. In many cases, witnesses receive threats against themselves and their family members in an effort to scare them out of testifying against former associates. Often, participation in the program is a way for individuals facing their own criminal charges to receive reduced sentences or even have their charges dropped entirely. Through the Witness Protection Program, an individual and his or her family can receive new identities and be relocated to a new city to live without fear of harm after an investigation is over. If you are a witness to a crime and you fear for your safety, speak with an experienced criminal defense lawyer about your rights and options.
Florida's Witness Protection Program
Many states also have state-level witness protection programs. Florida is one of these states. The Florida Victim/Witness Protection Program operates within the Violent Crime and Drug Control Council. Like the federal program, Florida's Victim/Witness Protection Program provides 24-hour physical protection to its participants as well as relocation and transportation services.
What Can a Participant Expect from the Witness Protection Program?
In most circumstances, participation in WITSEC is for life. In Florida, protection is provided for up to one year, or until the participant is deemed to no longer require it, whichever comes sooner. Participation in the program can be renewed, though, if necessary.
Participation in WITSEC means leaving everything – literally, everything – from your old life behind. This means cutting off contact with your friends and your parents and other family members beyond your spouse and children, leaving your career, and your assets.
Individuals who participate in this program are taken from their homes and relocated to new cities, given new identities, and provided with stipends until they secure new jobs and can support themselves. Along with new identities, participants receive new legal documentation such as social security cards and birth certificates. Medical and school records are also often changed to align with participants' new identities.
Witnesses are not required to participate in this program. Many opt not to and some individuals who initially accept protection from the program later choose to leave it due to difficulties adjusting to their new lives.
Work with an Experienced Miami Criminal Defense Lawyer
Witnesses are a key part of any legal investigation. To learn more about your role as a witness or the roles that others may play in your case, speak with an experienced Miami criminal defense lawyer. If you are accepted into the Witness Protection Program, know what to expect by discussing it with your lawyer. Your life will change permanently and dramatically by participating in this program. Contact our team at Ratzan & Faccidomo, LLC today to schedule your initial consultation with us.
Resources:
fdle.state.fl.us/cms/VCDCC/Victim-Witness-Protection/Victim-Protection-Home.aspx
usmarshals.gov/witsec/