What is Securities Fraud?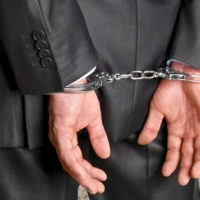 White collar crime takes many forms. Generally, they are theft offenses committed using information only available to those in privileged positions, such as financial advisors, investment brokers, and accountants. Securities fraud is a type of white collar crime. It involves the theft of money and sometimes, victims' identities, through scams involving investments.
Securities fraud is a broad category that includes many individual acts. Typically, it is committed by misrepresenting information about a particular stock or the market itself to persuade investors into making a specific choice. Sometimes, legitimate acts are accused of being attempts to commit securities fraud. When this happens, an innocent financial professional can face steep criminal penalties and a ruined career.
Examples of Securities Fraud
A few examples of securities fraud include:
This is the practice of encouraging a client to make frequent trades in order to generate a greater income from transaction fees. This is a violation of a broker's duty to act in a manner that is in his or her client's best interest;
Microcap fraud. When an individual manipulates a small company's stock by purchasing a large number of shares and encouraging others to do the same, only to sell the stock at its high price, leaving others saddled with a useless investment when the value inevitably drops, he or she may be charged with microcap fraud; and
Insider trading. Individuals who are closely associated with companies often have access to information that outsiders cannot access. When an individual uses this information to buy and sell stock, he or she engages in insider trading. However, not all instances of insider trading are illegal. When the proper reporting procedure is followed, this type of trading is permitted.
Penalties for Securities Fraud
The Securities Exchange Commission (SEC) is the federal agency that prosecutes securities fraud cases. Florida, like many other states, also has state-level laws regarding securities fraud and its prosecution.
At the federal level, the penalties an individual convicted of securities fraud faces depends on the circumstances of his or her case. The individual may be required to pay up to millions of dollars in fines. He or she can also face jail time, probation, and be required to pay restitution to his or her victims.
In Florida, securities fraud is a third degree felony. Individuals convicted of this offense can face a fine of up to $5,000 and five years in prison. When the money stolen values more than $50,000 and came from five or more victims, the alleged offender can face a first degree felony charge. For this, the penalties are up to thirty years in prison and a fine of up to $10,000. In addition to criminal charges, an individual accused of securities fraud can also face civil charges.
Work with an Experienced Miami Criminal Defense Lawyer
If you have been accused of securities fraud, you need a strong legal strategy to defend your case. Be proactive and start working with an experienced Miami criminal defense lawyer as soon as possible. Our team at Ratzan & Faccidomo, LLC is here to help you reduce or even avoid the penalties you are facing for your alleged act of securities fraud. Contact our office today to schedule your initial legal consultation with us.
Resources:
investopedia.com/terms/s/securities-fraud.asp
leg.state.fl.us/Statutes/index.cfm?App_mode=Display_Statute&URL=0500-0599/0517/0517ContentsIndex.html&StatuteYear=2015&Title=-%3E2015-%3EChapter%20517