What is Illegal Search and Seizure?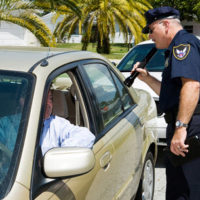 Your right to privacy is protected by the Fourth Amendment to the United States Constitution. This means that under most circumstances, law enforcement and others cannot enter your home to search through your property and take items they deem to be necessary for a criminal investigation. Doing so is known as an illegal search and seizure.
There is more nuance to the concept of an illegal search and seizure, though. When a law enforcement officer has a valid search warrant, he or she is permitted to conduct a search of your property. There are also circumstances under which an officer can conduct a search without a warrant, such as emergencies and searches of individuals' clothing upon arrest to seize any weapons that could be used against the officer or others.
A Search is Generally Only Legal if it Complies with the Terms of the Valid Search Warrant
An officer can obtain a search warrant by presenting a judge with probable cause to believe that a crime occurred and that evidence of that crime or an individual's involvement with it can be found by conducting a specific search.
A search warrant lists the area to be searched. With a warrant in hand, officers can enter a premises without the owner's permission to conduct their specific search, such as a search of an individual's bedroom for illegal weapons.
A Search Warrant Does Not Require you to Interact with Police
During a search of your home or vehicle, you do not have to answer any questions or provide any specific information to the officer. In fact, it is best if you do not provide answers or information. The information collected can be used to support a criminal charge or conviction.
Illegal Search and Seizure as Part of your Criminal Defense Strategy
If your home or vehicle was searched illegally and evidence found within was used to support a charge against you, you can cite the illegal search and seizure of the evidence as part of your defense strategy. If the court finds the evidence was obtained illegally, it may dismiss it from the case. Not all illegal searches are conducted without search warrants. Sometimes, an officer with a valid warrant can commit an illegal search by going beyond the scope of his or her warrant. Using the bedroom example above, an officer who enters the home's attic and finds evidence there could be found to have committed an illegal search. However, a wide search like this can be justified to protect oneself, to prevent the destruction of evidence, or if items were in plain view.
Work with an Experienced Miami Criminal Defense Lawyer
Contact an experienced criminal defense lawyer as soon as possible after your arrest and do not interact with law enforcement except for as your lawyer advises. Evidence obtained during an illegal search can lead to your criminal conviction, but your lawyer can potentially prove that the evidence is not valid. Set up your initial consultation with an experienced Miami defense lawyer at Ratzan & Faccidomo, LLC today to discuss your case in our office.
Resource:
law.cornell.edu/constitution/fourth_amendment