What is Entrapment?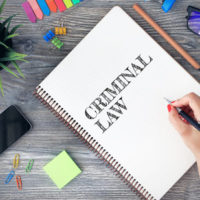 Entrapment is the act of law enforcement or another government authority pushing an individual into committing a criminal offense with the intention of arresting him or her and charging the individual with a crime. It is illegal, and when it occurs, it can cause an innocent individual to be convicted of a crime.
If you feel you were a victim of entrapment, proving that entrapment occurred can be an important part of your legal defense strategy. Work with an experienced criminal defense lawyer to determine whether you have sufficient evidence to prove entrapment occurred or if your case would benefit more from another defense strategy.
Providing an Opportunity to Commit an Offense is Not Entrapment
For entrapment to occur, the defendant must have been coerced, defrauded, harassed, or otherwise forced into committing an offense. Many people mistakenly believe that entrapment occurs any time law enforcement creates an opportunity for an individual to commit an offense.
For example, an officer going undercover and purchasing drugs from a dealer with the intention of charging the dealer with drug distribution is not an act of entrapment. Officers even have some leeway in creating "sting" opportunities, such as telling the parties involved that they are not police officers. This scenario would illustrate entrapment if an undercover officer threatened the alleged dealer into selling drugs to him or her by claiming he or she would alert authorities to the dealer's activities if the dealer did not comply.
Proving Entrapment as Part of your Defense Strategy
In Florida, a subjective standard is applied to determine if entrapment truly occurred. This means that the court has the discretion to determine if the defendant was predisposed to commit the offense or not, which ultimately determines whether he or she is responsible for committing the criminal offense. In some states, such as California, an objective standard is used. With an objective standard, the court must only determine whether the government officer's conduct would reasonably have enticed a law-abiding individual to commit a crime.
If you make an entrapment allegation part of your defense strategy, you must demonstrate that you were not predisposed to committing the offense that occurred.
This can include your previously clean criminal record and video or photographic evidence showing how you were threatened or coerced into committing the offense. When the subjective standard is applied, proving that entrapment occurred does not automatically mean the defendant is not guilty. Rather, the burden of proof shifts to the prosecution to demonstrate that the defendant is guilty beyond a reasonable doubt and that it occurred because of his or her predisposition to commit the crime.
Work with an Experienced Miami Criminal Defense Lawyer
Entrapment can be difficult to prove. It can also be an effective way to demonstrate that an individual is not guilty of the charge he or she faces. Contact our team of experienced Miami criminal lawyers at Ratzan & Faccidomo, LLC today to set up your initial consultation in our office, during which we can discuss possible defense strategies for your case in greater detail.
Resource:
justice.gov/usam/criminal-resource-manual-645-entrapment-elements