What is Civil Asset Forfeiture?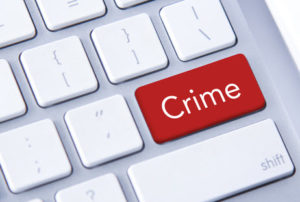 Civil asset forfeiture is the legal right of law enforcement to seize items and monetary assets that are believed to have been purchased with stolen money or money earned through criminal activity. Items that are believed to have been involved in criminal activity, such as weapons or vehicles allegedly driven to complete drive-by shootings, may also be taken through civil asset forfeiture. Civil asset forfeiture was initially developed as a way to combat organized crime, but today, it is often cited as a way for law enforcement agencies to generate revenue. This is because police departments can sell seized assets and keep some or even all of the proceeds from these sales.
Your assets can be seized even if you have not been found guilty of a crime. In Florida, you do need to be arrested before the police take your possessions, but not cash assets, and there is no further requirement that forces officers to prove that you were guilty. You can get your assets back, but only through proving that you are an innocent owner. An experienced criminal defense lawyer can help you demonstrate your innocence and fight an act of civil asset forfeiture.
What Can I Do if my Assets are Seized?
In Florida, a law enforcement agency must pay a $1,000 filing fee and a $1,500 bond in order to take a citizen's assets through civil asset forfeiture. If the individual is found innocent, he or she receives the bond money.
If your assets are seized, you may file a request for an adversarial preliminary hearing with the city or county lawyer listed on your original notice of seizure. You must do this within 15 days of a notice for a state seizure and 10 days of receiving a notice for a federal seizure. Be proactive and contact an experienced lawyer to help you with your case as soon as you can after receiving notice that your assets have been seized. In an asset forfeiture case, the burden of proof to demonstrate innocence is on the owner of the property that was taken. You must be able to show by a preponderance of the evidence that you have a legitimate ownership interest in the property and that you fit the definition of "innocent," which means that you did not know about the conduct that led to the seizure of the asset or that upon finding out about the conduct, did all that you reasonably could do to cause its cessation.
Work with an Experienced Miami Criminal Defense Lawyer
If your possessions have been taken under the suspicion that they were somehow involved in criminal activity, you have the right to try to get them back. Work with an experienced criminal defense lawyer to discuss your rights and start building your case to get back the items that you rightfully own. To learn more, contact our team at Ratzan & Faccidomo, LLC in Miami to schedule your initial consultation with us.
Resource:
leg.state.fl.us/statutes/index.cfm?App_mode=Display_Statute&URL=0900-0999/0932/Sections/0932.703.html