What is a Wet Reckless?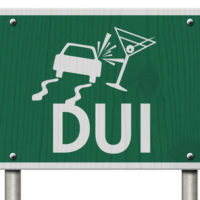 A "wet reckless" is a charge that an individual can face after accepting a plea bargain to reduce a DUI charge. Basically, the DUI is reduced to a reckless driving charge and the individual faces the penalties associated with reckless driving, rather than the steeper penalties that accompany a DUI conviction. This type of reckless driving charge is differentiated from other types of reckless driving charge by its "wet" descriptor.
Not all states allow plea bargains for DUI charges, but Florida does. When an individual successfully "pleads down" a DUI to a wet reckless charge, he or she avoids having a DUI conviction on his or her record and penalties like a fine of up to $500 and up to six months in jail. There are circumstances under which an individual cannot plead a DUI down, such as cases that involved property damage or bodily harm to a victim and cases where the driver's blood alcohol concentration (BAC) at the time of his or her arrest was 0.15 percent or higher.
How a Plea Bargain Works
A plea bargain is a way for the court to avoid the lengthy, time-consuming process of holding a trial to find an individual guilty while the defendant avoids potentially being found guilty and sentenced to steep penalties. With a plea bargain, the defendant chooses to plead guilty or no contest to a lesser charge, waiving his or her right to stand trial in exchange for a guaranteed, albeit lesser, conviction.
If you are facing a DUI charge or any other criminal charge, it is worth your while to consider accepting a plea bargain. Discuss the possibility of seeking a plea bargain with your lawyer to determine whether one is not only possible, but if it would be a beneficial choice for your case.
Penalties for a Wet Reckless Conviction
In Florida, reckless driving is generally charged as a misdemeanor. For an individual's first reckless driving conviction, he or she faces the following penalties:
A fine of up to $100;
Up to 90 days in prison or up to six months of probation; and
4 points on his or her driver's license.
When an individual is convicted of a wet reckless, he or she must also complete a substance abuse education course. After completing this course, the individual may also be required to undergo substance abuse treatment.
For a second or subsequent reckless driving conviction, the individual faces the same penalties as above except for the fine. For a second or later reckless driving charge, the fine increases to up to $1,000.
Work with an Experienced Miami DUI Defense Lawyer
If you have been charged with a DUI, you can potentially have it reduced to a wet reckless charge with the right legal defense strategy. Contact our team of experienced Miami DUI defense lawyers at Ratzan & Faccidomo, LLC today to schedule your free initial consultation in our office to learn more and start working on your case's defense.
Resource:
americanbar.org/groups/public_education/resources/law_related_education_network/how_courts_work/pleabargaining.html