What are the Age of Consent Laws in Florida?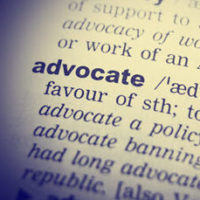 In order to lawfully engage in sexual activity, a person must be old enough to give their consent. In Florida, the age of consent is 18 years old. Any person who is under the age of 18 does not have full authority to consent to sexual conduct. If you violate Florida's age of consent laws, you can be charged with a serious sex crime.
Engaging in sexual activity with an underage person is statutory rape. These cases are deeply complex. The penalties for this type of sex crime will vary depending on the specific nature of the underlying allegations. In addition, it should be noted that Florida legislators have enacted a major exception to the state's consent law.
Florida Has a Close-in-Age Exemption (Romeo & Juliet Law)  
In 2007, the Florida state legislature passed a law to address widespread concerns that normal and consensual high school relationships were being criminalized. This law is known as the state's close-in-age exemption, or colloquially, as the Romeo & Juliet Law. Under Florida's Romeo & Juliet law, an individual who engages in sexual activity with a minor, who is between the ages of 13 and 17, is not guilty of statutory rape only if they are no more than four years older than their partner.  
There are Heightened Penalties for Severe Sex Crimes  
Lewd and Lascivious Offenses Regarding a Person Less Than 16 Years of Age 
In Florida, a person who is over the age of 18 and who engages in any form of sexual conduct with a person between the ages of 12 and 15 can be charged with a lewd and lascivious offense. This is a very serious felony charge. The penalties could include a lengthy prison sentence and lifetime registration as a sex offender. 
Sexual Battery on a Person Less Than 12 Years of Age  
A person who commits a sexual offense against a child who is less than 12 years old can be charged with sexual battery. In Florida, this offense can be charged as a first degree felony offense or even as a capital felony defense. The penalties for conviction are severe; indeed, a person convicted of a sexual battery against a child could face life in prison or even the death penalty. 
Ignorance of Age is Not a Valid Legal Defense in Florida   
Under Florida law (Florida Statutes 794.021), ignorance of a person's age can not be used as a legal defense against a statutory sex crime. It does not matter if the underage person appeared to be especially 'mature' for their age. Likewise, it does not matter if the underage person misrepresented their age. Ignorance of age can never be used to defend a sex crime in Florida.
Contact Our Miami Criminal Defense Lawyers Today  
At Ratzan & Faccidomo, LLC, our Miami criminal defense attorneys have extensive experience handling sex crime cases. If you were charged with a crime, do not hesitate to contact us today at 305-600-3519 for a confidential legal consultation. With an office in Miami, we represent clients throughout South Florida, including in West Palm Beach, Hialeah, and Fort Lauderdale.
Resources:
leg.state.fl.us/Statutes/index.cfm?App_mode=Display_Statute&URL=0900-0999/0943/Sections/0943.04354.html
leg.state.fl.us/statutes/index.cfm?App_mode=Display_Statute&URL=0800-0899/0800/Sections/0800.04.html
leg.state.fl.us/statutes/index.cfm?App_mode=Display_Statute&URL=0700-0799/0794/Sections/0794.011.html
leg.state.fl.us/statutes/index.cfm?App_mode=Display_Statute&Search_String=&URL=0700-0799/0794/Sections/0794.021.html