What are Aggravating Factors and How Can they Impact my Case?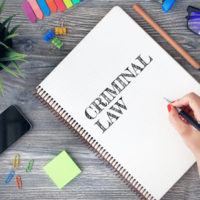 When reading about criminal charges and their penalties, the term "aggravating factors" will likely come up. These are the details about an offense that can affect the severity of the penalties a defendant faces after he or she is convicted. In some cases, an aggravating factor can even change how an offense is charged. In contrast, mitigating factors are details about offenses that can potentially reduce the defendant's charge or the penalties he or she faces if he or she is convicted.
After being arrested, contact an experienced criminal defense lawyer as soon as possible to discuss all the aspects and details of your case. There could be aggravating or mitigating factors at play that you do not even realize, which could greatly alter your case's progress and outlook.
Examples of Aggravating Factors
Aggravating factors can include any relevant factor in a case that makes it more severe or serious. Examples of aggravating factors considered during charging and sentencing include:
In the case of a violent crime, whether a weapon was used and if so, the type of weapon used;
The defendant's previous criminal record;
The intent to commit the crime;
The victim's age;
The amount of harm the victim suffered; and
The defendant's remorse about the offense and potential to be rehabilitated.
Relevance to the case must be proven in order to consider an aggravating factor. For example, an individual's prior gang affiliation could be relevant in a case involving his or her alleged involvement in an organized drug manufacturing and distribution operation, but irrelevant in a case where the individual allegedly killed his or her spouse for having an affair.
How Can an Aggravating Factor Affect my Case?
In some cases, an aggravating factor means being charged with a completely different crime. One such case is assault versus aggravated assault. In Florida, simple assault is defined as the act of intentionally threatening or causing harm to another individual, causing the victim to fear for his or her safety. This is a misdemeanor offense. When a deadly weapon is involved in an assault, the offense is charged as aggravated assault, which is a felony.
Aggravating factors can mean much steeper penalties. They can mean the difference between probation and jail time or the difference between a short jail term and a long prison sentence. Different offenses have different aggravating factors, so it is important to understand all of the potential aggravating factors that could impact your charge and eventual sentencing.
Work with an Experienced Miami Criminal Defense Attorney
When you are charged with a criminal offense, it is critical to your future liberty and criminal record that you work with an experienced Miami criminal defense lawyer to try to have your charge lowered or dismissed. To get started with a member of our team at Ratzan & Faccidomo, LLC, contact our office to set up your initial consultation with us.
Resource:
law.cornell.edu/wex/aggravating_factor