Were You Arrested in South Florida? Four Tips to Help You Protect Your Professional License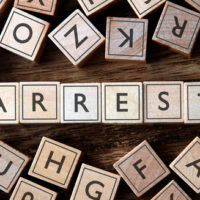 In Florida, many professionals are required to obtain and maintain a license from the state in order to practice. Occupational licenses are increasingly common in our country. According to data provided by the Bureau of Labor Statistics (BLS), nearly 25 percent of all American workers hold an occupational license. From lawyers and doctors to teachers and real estate agents, many Florida professionals must keep their license in good standing in order to keep their job.
If you have been charged with or convicted of a crime, your professional license could be suspended or even revoked. On top of every other issue associated with a criminal case, professionals need to consider the impact that their charges could have on their occupational license. Here, our experienced Miami professional license defense lawyers offer four useful tips to help you protect your professional license.
Do Not Plead Guilty Without Considering Your License

You should never thoughtlessly plead guilty to any criminal offense. Even with relatively minor criminal charges, it is crucial that your case is carefully reviewed. You should not be pressured into pleading guilty to charge for a crime you did not commit.
For licensed professionals, it is also important that they consider their career when moving forward with their criminal case. With some limited exceptions, a guilty plea is likely to have an effect on a professional license. This is because a guilty plea is accepted as incontrovertible evidence that the defendant is guilty of the alleged offense. 
Be Sure to Follow All Reporting Requirements

If you have a professional license, it is likely that you are subject to certain reporting requirements regarding arrests and/or criminal convictions. It is imperative that you comply with these requirements. The criminal issue in your case should be reported in a manner that does not do avoidable damage to your career and your reputation. It is highly recommended that you consult with an experienced Miami criminal defense lawyer before reporting your case. 
Never Knowingly Provide False or Misleading Information

In many cases, knowingly providing false information, or intentionally omitting material information, is considered to be a more severe offense than the underlying criminal charges. It is not uncommon for professionals to get into serious trouble after providing false or misleading statements related to their criminal case. 
You Need a Skilled Professional Legal Defense Lawyer By Your Side

If you are a Florida professional who is dealing with criminal charges, you are not alone. The best thing that you can do to protect your legal rights, financial interests, and career prospects is to consult with a qualified Miami criminal defense lawyer as soon as possible. Your lawyer will be able to offer you comprehensive legal guidance that is tailored to your specific situation.
At Ratzan & Faccidomo, LLC, we are aggressive and knowledgeable advocates for defendants in South Florida. We have deep experience representing professionals looking to protect their license. If you or your family member was arrested, please do not hesitate to contact our Miami law office for a free, fully confidential case evaluation.
Resource:
obamawhitehouse.archives.gov/blog/2016/06/17/new-data-show-roughly-one-quarter-us-workers-hold-occupational-license