Upon Extradition To Miami, Alex Saab Gets Most Charges Dropped, Resulting In A Maximum Sentence Of 20 Years For Money Laundering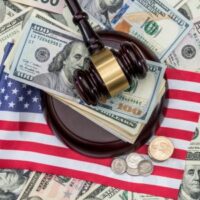 Recent efforts at the federal level to combat money laundering, especially instances involving wealthy foreign nationals hiding unethically appropriated funds in United States shell corporations and real estate investments, will make it harder for people to obscure the origins of large sums of money.  Meanwhile, some high-profile money laundering cases are still pending, including the case against Alexander Saab, who was extradited to Miami after a long legal battle.  Here, our Miami white collar crimes lawyer explains how Saab eventually lost his fight to avoid extradition to the United States, only to have federal prosecutors drop most of the charges against him once he arrived.
The Rise and Fall of Alex Saab
Alex Nain Saab Moran is a Colombian businessman whose commercial projects and controversies are too numerous and complex to narrate in detail here.  Suffice it to say that, as a young man, he became involved in the export of goods from Colombia to Venezuela.  His work has taken him to Antigua and Barbuda, the United Arab Emirates, and Turkey, among other countries.  The current charges against him stem from two business deals with the Venezuelan government, in which Saab allegedly artificially inflated the prices; the first was for materials for low-income housing construction, and the second was for food imports.  Several groups of documents on offshore money laundering include frequent references to Saab, namely the Panama Papers, released in 2016, the FinCEN Files of 2020, and the Pandora Papers of 2021.  Over the course of his career, Saab allegedly moved $350 million out of Venezuela to foreign countries, including the United States.
The aforementioned leaked documents indicated that Saab had played a role in laundering money obtained in the illegal cocaine trade to the United States, leading to an investigation by the DEA.  By 2019, prosecutors in Colombia, Switzerland, and the United States had accused Saab of money laundering.  In 2019, he was one of ten people to receive sanctions from the U.S. Department of the Treasury in connection with his role in CLAP, the Venezuelan food distribution program; the stepsons of Venezuelan President Nicolas Maduro were among the others who received sanctions.  In 2021, Swiss prosecutors dropped the money laundering charges against Saab, citing insufficient evidence.
The Extradition: An International Plea Deal
In June 2020, Saab was traveling from Iran to Venezuela when his plane stopped in Cabo Verde to refuel; he was arrested upon arrival in accordance with an interpol red notice.  The Venezuelan government objected to Saab's arrest, saying that he had traveled to Iran to bring much needed supplies to help Venezuela fight the COVID-19 pandemic.  Saab fought his extradition for more than a year, with Venezuela and other countries speaking out against his extradition.  In a June 2021 interview with CNN, he also said that he had been tortured while detained in Cabo Verde.  The United Nations Human Rights Committee even asked to stop Saab's extradition.
Federal prosecutors in the United States originally charged Saab with eight counts of money laundering; if he had been convicted of all of them, he could have spent decades in prison.  As of 2021, Saab is 49 years old and has underlying health conditions; being convicted on all counts could have meant life in prison.  Meanwhile, Cabo Verdean law does not allow sentences of more than 20 years for money laundering.  Therefore, the Cabo Verdean government refused to extradite Saab to the United States if he could face a longer prison sentence.  On November 1, in furtherance of the extradition deal, Judge Robert Scola dismissed seven of the eight counts, leaving only one count of money laundering against Saab.  Now the longest prison sentence he can get is 20 years.
What's Next for Alex Saab?
Saab is now in a federal detention center in Miami, but whether he can be released until his trial is still up for debate.  Prosecutors allege that he is a flight risk, since he has faced money laundering accusations from the United States for several years but has yet to face the U.S. court system.  Prosecutors are also aiming to seize Saab's assets that he allegedly obtained through the bribery and money laundering scheme; thus far, they have seized about $12 million in assets.
Contact Our Financial Crimes Defense Attorneys
A criminal defense lawyer if you are facing criminal charges for money laundering or conspiracy to commit money laundering.  Contact Ratzan & Faccidomo in Miami for a free, confidential consultation about your case.
Resource:
yahoo.com/news/miami-prosecutors-dismiss-most-money-210814247.html