Two Public Officials And A Banker Accused Of Conspiring To Steal Money From Miami-Dade County Through Fraud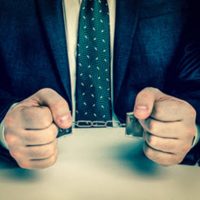 In Miami-Dade County, there is always a reason to celebrate.  From sun-drenched Christmas parties to celebrations of the music and cuisines of Miami's diverse cultural groups, to simply opening the hurricane shutters and sharing a toast with your neighbors to celebrate the fact that you have survived yet another hurricane, there are always venues to be booked and refreshment trays to be ordered.  Miami-Dade County does a great job of hosting public events that support the local community and attract visitors from out of town.  The trouble is that, for a few years in the previous decade, the grant money that the county dispensed for some of these events went right back into the pockets of members of the local government and their close associates.  Here, our Miami white collar crime lawyer explains why two associates of Miami-Dade County Commissioner Jean Monestime are currently facing criminal charges.
Dramatis Personae: County Commissioner Monestime's Inner Circle
Jean Monestime has served on the Miami-Dade County Commission since 2010, and it appears that he was unaware of the fraudulent dealings that took place between 2016 and 2018 through the participation of some of his close associates.  Monestime represents District 2, a section of northeastern Miami-Dade County which includes Little Haiti and Liberty City, which are both part of the City of Miami; the district also includes parts of North Miami, North Miami Beach, and Biscayne Gardens.  The fraudulent activities centered on events and community organizations located in the district.
Mackinley Lauriston worked as chief of staff for Monestime at the time of the alleged crimes.  In 2019, Lauriston also ran for mayor of North Miami, but he did not win the election.  As of the spring of 2022, Evelt Jeudy is employed as an aide to Monestime.  Nadine Chery is the branch manager of a Wells Fargo Bank in South Florida and is in a long-term romantic relationship with Lauriston.
The Charges: Grand Theft, Racketeering, Organized Fraud, and Official Misconduct
The alleged fraud began in 2016.  Lauriston, Jeudy, and Chery would encourage people associated with community organizations and special events to apply for grants from the county.  After the organizations and event planning committees received the grant money, the defendants would instruct the grant recipients to write checks to companies controlled by the defendants or their associates.  For example, one grant recipient was the Haitian Heritage Month celebration held in May 2016, in which the grant money was supposed to pay for catering, live music, and venue rentals.  Marie Louissant, director of the Little Haiti Optimist Foundation, which sponsors services like youth sports leagues and scholarship awards for low-income students, told investigators that the defendants asked her to apply for grant funding for the organization, telling her that she would be acting as a "financial agent."  She became suspicious when one of the defendants told her to ask the county for $11,000 in reimbursement, except that she had not actually made any of the purchases for which the defendant wanted her to seek reimbursement.  Another organization that the defendants involved in the alleged scheme was Youth Education Through Sports.  By the end of 2018, they had allegedly diverted more than $600,000 to accounts under their control.
Lauriston, Jeudy, and Chery are facing criminal charges for fraud, grand theft, racketeering, and official misconduct.  Lauriston's lawyer indicated that Lauriston intends to plead not guilty.
The Many Faces of Fraud in South Florida
Ever since the Paycheck Protection Program (PPP) was launched in the spring of 2020, at the beginning of the COVID-19 pandemic, criminal cases where defendants fraudulently obtained relief funds have been getting a lot of press.  Here in South Florida, defendants have fraudulently obtained money meant to help small businesses weather the pandemic and spent it on jewelry, fast cars, and the occasional watercraft.  This case just goes to show that fraud with public funds has existed since before the pandemic.  Likewise, many financial crimes cases in South Florida involve healthcare fraud, where healthcare providers falsify insurance claims and then pocket the proceeds.  There have even been some cases of identity theft where employees of medical offices stole patients' data and then used it for their own financial gain.  Even though financial crimes do not directly result in bodily injury or loss of life, they can still carry long prison sentences if you are convicted, which is why it is so important to work with a criminal defense lawyer.
Contact Our Financial Crimes Defense Attorneys
A South Florida criminal defense lawyer can help you if you are being charged embezzling money from a public sector employer.  Contact Ratzan & Faccidomo in Miami for a free, confidential consultation about your case.
Sources:
miamiherald.com/news/local/crime/article260969792.html
wsvn.com/uncategorized/3-charged-with-stealing-over-600k-from-miami-dade-county/