Two New Changes to Florida Cannabis Laws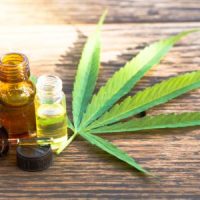 Floridians know more about citrus than people in most parts of the world do.  We know a Clementine from a tangelo and a grapefruit from a pomelo, and to the surprise of everyone, we have been known to wolf down kumquats in a single bite, peel and all.  Despite our superior knowledge and impeccable taste, some questions have us stumped.  Is that large sphere with the yellowish peel and the sweet tart flesh a big orange or a small grapefruit?  How much juice can a citron produce before it is properly categorized as a lemon?  Debating the finer points of the plants of the Cannabis genus and their products is as complex as the aforementioned citrus questions, except that you cannot go to jail if you cannot persuade the court that the scrap of bumpy and spongy rind that the police K9 found in your car was a tangerine peel instead of an orange peel.  Florida's cannabis laws have changed quickly over the past decade, and they are continuing to change.  Here, our Miami drug crimes defense lawyer explains two cannabis-related bills that Gov. DeSantis recently signed into law.
Florida Cannabis Laws at a Glance
At the state level, cannabis remains a Schedule I controlled substance, as it is under federal law.  Despite this, there are many circumstances under which it is legal to possess and buy cannabis for personal use.  If you have a medical cannabis card, you may possess and purchase marijuana and other cannabis products from a licensed dispensary.  Furthermore, several counties have decriminalized possession of small quantities of cannabis for recreational use.  In Miami-Dade, Broward, and Palm Beach Counties, it is not a criminal offense to possess 20 grams or less of cannabis, even if you do not have a medical cannabis card.
Florida Is Not the Place to Be California Sober
Based on the county laws decriminalizing possession of up to 20 grams of cannabis, you might think that it is legal to smoke a joint anywhere in South Florida.  Pursuant to SB 210, it is now legal to smoke a joint almost anywhere in South Florida; anywhere, that is, except sober living homes.  This doesn't seem like such a big deal until you consider the vast number of sober living homes in South Florida.  It seems like an even bigger deal when you read the fine print of the new law to find out that you cannot possess or consume cannabis in a sober living home even if you have a medical cannabis card.  Sober living homes must update their policies
Meanwhile, it is legal for residents of sober living homes to possess prescription drugs that have been prescribed to them, including controlled substances.  Staying sober in sober living homes has never been easy, as any veteran of the Florida Shuffle can tell you, but now that the California sober option has been taken away, relapsing on your roommate's oxycodone seems like even more of an obvious choice.
No CBD Without a Fake ID
If you think that the difference between a mandarin and a tangerine is a matter of semantics, try telling apart marijuana and hemp.  The plants are identical to the naked eye; the only difference is the level of THC, the chemical in Cannabis plants that gives weed its spacey effects.  Florida imposes different laws for "cannabis products," which contain substantial amounts of THC and for "hemp products," which are derived from Cannabis plants but contain little or no THC.  Oils, edibles, and vapes containing CBD are among the most popular hemp products.
Until recently, you could buy CBD oils and edibles as long as you were past your 18th birthday, but you had to be 21 to buy smokable hemp products.  Pursuant to SB 1676, the minimum age for purchasing any hemp products in Florida is 21, including smokable and non-smokable products.  Now, as before SB 1676 went into effect, you do not need to have a medical cannabis card to buy CBD products.  Instead, you can buy CBD products from licensed stores in person or online, as long as you show proof of age.
Contact Our Criminal Defense Attorneys
Weed is only legal in certain places and only in small quantities; it is still possible to get criminal charges for cannabis-related offenses.  A South Florida criminal defense lawyer can help you if you are facing criminal charges for distribution or illegal possession of cannabis.  Contact Ratzan & Faccidomo in Miami, Florida for a free, confidential consultation about your case.
Sources:
marijuanamoment.net/desantis-signs-bill-prohibiting-medical-marijuana-at-florida-recovery-residences-even-if-recommended-by-doctor/
cfah.org/cbd-oil-florida/
ccmedia.fdacs.gov/content/download/94417/file/hemp-and-cbd-information-for-law-enforcement.pdf
weedmaps.com/learn/laws-and-regulations/florida