Two Miami Residents Face Criminal Charges for PPP Loan Fraud After Falsely Claiming to Operate Farm in Backyard of Duplex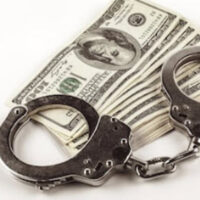 South Florida is, by all accounts, a great place to grow fruits and vegetables.  If you grew up here, you probably took a school field trip to an orange grove or, if you are old enough, to Batten's Strawberry Farm in Broward County.  Perhaps you or one of your neighbors even has a fruit tree in your backyard, which, at certain times of year, produces enough lemons, grapefruit, mangoes, or bananas to share with all the neighbors.  A single fruit tree in an urban neighborhood of Miami is one thing, though, and a farm is quite another.  Regulators did not figure this out, though, until after two residents of a Miami duplex had received PPP funds for farms that they claimed were in their backyard.  Here, our Miami white collar crimes defense lawyer explains how, in the age of COVID-19, a phony farm in Miami got funded and then busted.
The Charges: Wire Fraud and Making False Statements
Latoya Stanley, the owner of Dream Gurl Beauty Supply, LLC, lives in one half of a duplex in Miami.  Her neighbor on the other side of the duplex is Johnny Philus, the owner of Elegance Auto Boutique, LLC.  Behind the house is a small yard.  When the COVID-19 pandemic hit, both neighbors applied for Paycheck Protection Program (PPP) loans for their respective businesses.  Prosecutors allege that the PPP loan applications for both businesses contained false statements.  Specifically, Philus claimed that Elegance Auto Boutique had 29 employees and that it owned more than 40 cars, the combined value of which were more than $1 million.  Meanwhile, Stanley claimed that Dream Gurl Beauty Supply had 18 workers on its payroll and owned more than $200,000 of inventory.  According to the complaint, both businesses exist, but they had not paid any employees in the months leading up to the loan applications.  Regulators apparently did not notice this, and both businesses got their loans approved.  Stanley's Dream Gurl Beauty Supply received $302,860 in PPP funds, while Philus's Elegance Auto Boutique received a PPP loan in the amount of $538,325.
Greatly exaggerating the value of very small businesses for purposes of getting COVID-19 relief loans appears to be common practice, but Stanley and Philus allegedly came up with a much more elaborate fraud.  Their house is located on one sixth of an acre of land; it has a backyard, but the yard is no bigger than one would expect behind a duplex in a residential neighborhood.  Stanley and Philus allegedly conspired to convince lenders that their backyard was a farm.  They each filed separate applications for Economic Injury Disaster Loans (EIDL) for the farm.  Stanley's application said that the farm had five employees and that its income had been $800,000 before the pandemic.  Philus's application described the land on which the farm was located and stated that the farm had ten employees and a pre-pandemic income of $400,000.  Both defendants had their loan applications for the farm approved, and they both received funding.
Between the small businesses and the purported farm, Stanley and Philus received PPP and EIDL funding in excess of $1.1 million.  Neither the Department of Justice website nor news websites gave any details about how the defendants spent the money.
COVID-19 Relief Fraud in Florida
PPP and EIDL are two of the relief programs provided for in the CARES Act, the legislation passed in the spring of 2020 to help consumers and small businesses recover financially from the COVID-19 pandemic and the resulting economic shutdowns.  Legislators set up the business loan programs so that applicants could get the funds into their accounts quickly and keep paying their employees.  As a result, numerous false statements on loan applications went unnoticed.  In Florida alone, more than three dozen defendants have faced criminal charges for filing fraudulent applications for COVID-19 relief funds.
In August 2020, Stanley and Philus were arrested and charged with wire fraud and making false statements.  No information is available about whether they have entered a plea in connection to their charges.  Like all defendants in criminal cases, they are presumed innocent until and unless they plead guilty or a jury unanimously finds them guilty beyond a reasonable doubt.
Let Us Help You Today
If you are facing charges because investigators suspect that your PPP or EIDL small business loan contains false statements, a Miami white collar crime lawyer can help you clear your name or get the charges reduced.  Contact Ratzan & Faccidomo for help today.
Resources:
dailymail.co.uk/news/article-8673997/Miami-neighbors-got-1-1M-coronavirus-relief-funds-falsely-claiming-run-backyard-farms.html
justice.gov/opa/pr/miami-neighbors-charged-covid-relief-fraud-after-falsely-claiming-be-farmers