Treasure Coast Man Gets 15-Year Sentence for Defrauding Banks Out of $40 Million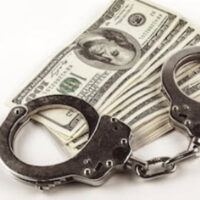 Pretending to be rich is nothing new, and some people are convincing enough to keep the fraud going for several years.  Anna Sorokin pretending to be a German heiress for several years, funding her lavish lifestyle with promises to pay later.  Christian Gerhartsreiter convinced everyone, including his own wife, that he was an heir to the Rockefeller fortune, even though he was wanted for murder in California; he eventually got caught and is serving a prison sentence.  Here in Miami, Anthony Gignac pretended to be a Saudi prince named Khalid, and when people asked him to pay, he feigned outrage that someone would make such a vulgar request of someone of his pedigree.  (The degree to which the fraudsters intended their deceptions to stand up to scrutiny varies.  Gerhartsreiter, who was born in Germany, learned to speak English so well that his closest friends never suspected him of being a non-native speaker, whereas Gignac, who was born in Colombia, never learned to speak Arabic.)  Of course, you have probably heard that the wealthiest people do not flaunt their wealth.  The defendant in this week's news story did not spend his fraudulently obtained funds on glitz and glamor, but when he got caught, he still had to forfeit his practical purchases.  Here, our Miami white collar crimes defense lawyer explains how a Vero Beach man greatly inflated the value of his investments in order to fund a financially secure lifestyle.
The Charges: Wire Fraud, Bank Fraud, Money Laundering, and Aggravated Identity Theft
When the deception started, John David Ridling already enjoyed financial stability.  He owned a company called Blue Cypress Grain, LLC, which was in the business of farming.  He also owned an investment account with about $2,000.  In an attempt to take out loans bigger than what he would have qualified for, he fraudulently used the information of two employees of a brokerage firm and set up email accounts in their names.  The employees did not know that they had been victims of identity theft until much later.
Over the next three years, Ridling took out a series of bank loans for large sums of money.  He used the fraudulent email accounts to show lenders that his investment accounts contained millions of dollars.  To support his claims, he also submitted fraudulent documentation of various types, including fake tax returns, bank statements, and investment documents.  At the peak of the scam, he got approved for a $25 million loan when the true balance of his bank account was only $2.
Defendant Pleads Guilty to $40 Million Fraud
Some people go crazy with excessive spending once they get the payout that their lies helped to arrange.  By now you have heard about the Florida man who wrecked the Lamborghini he bought with fraudulently obtained Paycheck Protection Program (PPP) funds.  Far from the famous "Florida Man" tales of fraudsters spending their misappropriated funds extravagantly, Ridling spent much of the money he borrowed repaying the previous round of loans.  Except for a house in St. Lucie County, the things Ridling bought with the loan money would have never raised any eyebrows at the IRS if he had tried to deduct them as business expenses; he mostly bought equipment suitable for a farming business.  The victims of the fraud were five banks, one brokerage firm, and one Orlando business.  For years, they did not suspect that they were being deceived, because riddling kept making payments on the loans.
The scheme eventually unraveled, though, and in October 2020, Ridling pleaded guilty to ten counts of wire fraud, eight counts of money laundering, four counts of bank fraud, and two counts of aggravated identity theft.  The court immediately ordered him to forfeit $348,000 in cash, the St. Lucie County house, a Peterbilt truck, a Chevrolet Silverado, and a Featherlite trailer.  Since each bank fraud count carries a maximum sentence of 30 years in prison, and since Ridling was 58 when he entered his plea, he could have faced a prison sentence that lasted the rest of his life.
The Sentence: 15 Years in Prison
In February 2021, the court sentenced Ridling to 15 years in federal prison.  The TC Palm did not specify when during his sentence, if at all, Ridling will become eligible for parole.
Let Us Help You Today
A Miami white collar crime lawyer can help you if you are accused of bending the truth in order to obtain loans for your business.  Contact Ratzan & Faccidomo for help with your case.
Resources:
justice.gov/usao-mdfl/pr/vero-beach-man-pleads-guilty-over-40-million-fraud
tcpalm.com/story/news/crime/indian-river-county/2021/02/24/vero-beach-man-gets-15-year-federal-prison-sentence-40-million-fraud-scheme-conviction/6801553002/
tcpalm.com/story/news/crime/indian-river-county/2020/10/21/vero-beach-man-pleads-guilty-fraudulently-taking-40-million-3-years/3716654001/