Three Things You Should Know About the Juvenile Justice System in Florida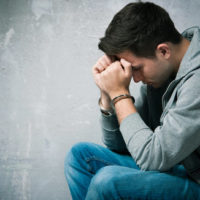 Unfortunately, young people — especially teenagers — sometimes get themselves into serious trouble, even criminal trouble. According to a report from the United States Department of Justice (DOJ), juvenile courts handle approximately one million cases nationally each year. Each state has its own juvenile justice program. For instance, in Florida, these types of cases are generally handled by the Florida Department of Juvenile Justice.
Parents should know that there are some important differences between criminal cases that go through the juvenile justice system and criminal cases that go through the standard, adult justice system. No matter the circumstances, if your child was arrested and charged with a crime in South Florida, it is imperative that you contact an experienced Miami defense lawyer immediately.
What Makes Juvenile Justice Cases Different
Rehabilitation is Strongly Favored Over Punishment

First and foremost, parents should know that the juvenile justice system is fundamentally committed to rehabilitation. Indeed, within this system, rehabilitation is strongly favored over any type of retributive justice. When minors enter the juvenile justice program in Florida, there are often many options available that include supervision, guidance, and education. If your child was arrested, it is crucial that they get the help that is needed. 
Probation Comes With Juvenile-Focused Conditions

While rehabilitation is certainly favored, there are absolutely expectations that will be placed on juveniles who are in the system. If a minor commits a serious offense, they may eventually be assigned a juvenile probation officer. The justice system works to put conditions on juveniles that are aimed at helping them improve their life and their future. For example, when this occurs, juveniles are typically required to enroll in and attend school on a full-time basis, avoid contact with people who are deemed to be poor influences, submit to drug and alcohol testing, and participate in family-based therapy and counseling sessions. 
It is Far Easier to Seal Juvenile Criminal Justice Records

Finally, the juvenile justice system in Florida generally allows youthful offenders to clean up their record at the end of the process. There are many options available for expunging and sealing juvenile records that are simply not available for adults in Florida. In fact, in certain circumstances, these records may even be automatically sealed. If your child or juvenile loved one was arrested, an experienced Miami defense lawyer can help them get access to the right resources that they need to get back on the proper path. In addition, your lawyer can take proactive action to ensure that all records are sealed or expunged to the maximum extent possible under state law.  
Contact Our Miami Juvenile Crimes Defense Attorney Today
At Ratzan & Faccidomo, LLC, our compassionate Miami criminal defense team is ready to support your family. If your child was arrested for any criminal offense in South Florida, we are prepared to help. A youthful indiscretion should not ruin their life. To schedule a free, fully private consultation, please call our Miami law office today.
Resource:
ojjdp.gov/pubs/251107.pdf
https://www.rflawgroup.com/miami-body-cam-footage-of-2017-arrest-is-being-reviewed-by-independent-panel/