Three Miami Police Officers Arrested in Drug Bust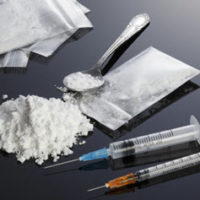 On October 24th, 2018, NBC News reported that three Miami police officers have been arrested on federal drug trafficking charges. Prosecutors allege that the officers — James Archibald, Schonton Harris, and Kelvin Harris — accepted money to work protection for a South Florida drug distribution ring.
Prosecutors state that the officers believed that the drug trafficking ring was attached to a major cartel. In reality, the ring was non-existent. It was part of an undercover operation that included both federal agents and civilian informants who may have had some connection to Miami's illicit narcotics scene.
The Officer Were Caught Through an Undercover Sting Operation 
According to the reports, the three Miami police officers were arrested based on information obtained in an undercover law enforcement sting operation. This sting was conducted jointly by the Federal Bureau of Investigation (FBI) and the Miami Police Department. In part, it was designed to root out corruption that some believe has been a serious problem in certain South Florida law enforcement agencies. Notably, in June, federal prosecutors brought criminal charges against officers from the of Biscayne Park police department for allegedly framing an innocent teenager.
In this case, federal investigators claim that the three defendants were caught on tape making incriminating statements. In essence, prosecutors believe that these three Miami police officers agreed to provide protection to a cocaine and opioid drug trafficking network in exchange for cash payments. There are no allegations that the officers ever actually engaged in any violent conduct. However, one officer, Ms. Harris, was purportedly caught on tape stating that she would have no problem getting violent if it was required to do the job. Further, and far more disturbingly, prosecutors also contend that she agreed to provide a badge and police uniform to a 'hitman' for a contract killing.
Federal Officers Used an Informant 
Based on the current public reporting, it is not entirely clear as to why federal officers decided to initiate this undercover operation. Though, federal prosecutors did disclose that the anti-corruption operation began in the Spring of 2018. At that time, a civilian who was being investigated for a potential unrelated drug trafficking charged agreed to wear a wire.
Not only did this individual serve as an informant in this operation, but FBI officers were employed to work as part of a supposed drug trafficking ring that was distributing narcotics throughout South Florida on behalf of an international cartel. In reality, these officers were providing protection for an entirely fictitious drug trafficking operation.
Speak to a Miami, FL Criminal Defense Lawyer Today
At Ratzan & Faccidomo, LLC, we are aggressive, skilled, knowledgeable advocates for our clients. If you or your loved one was arrested from a drug-related offense in South Florida, our legal team can help protect your rights.
For a free consultation, please call us today at 305-600-3519. From our law office in Miami, we represent defendants throughout South Florida, including in Hialeah, Miami Gardens, Opa-Locka, and Coral Gables.
Resource:
nbcnews.com/news/us-news/3-miami-police-officers-arrested-drug-sting-n923561