Three Broward Defendants Arrested In Bail Bonds Kickback Scheme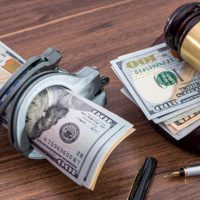 Getting arrested and going to jail for the first time is a terrifying and bewildering experience.  The state does not have the right to imprison you except after you have been convicted of a crime and unless due process was observed in arriving at your conviction, and yet people get arrested and taken to jail every day, even when they are innocent and will eventually be acquitted or have their charges dropped.  One of the most stressful parts of a criminal case is when you are waiting for a judge to decide on your bond amount, which is the amount you will have to pay in order to be released from jail.  Your family and friends scramble to come up with the bond amount, or a fraction of it to pay to a licensed bail bondsman.  Criminal justice reform advocates argue that cash bail is abusive and unfair, because your wealth determines whether you get to spend the time until your plea hearing going on with your life as normal while you contemplate your decisions about plea deals or defenses, or spend it stuck in jail, where everything you say can and will be used against you.  For most of us, who cannot afford a $400 emergency expense without borrowing, the bond amounts for minor offenses are unaffordable, while star athletes, business tycoons, and trust fund babies can post hundreds of thousands of dollars in bond and then waltz out of jail while their murder charges are pending.  When you are in jail without having been convicted of a crime, it is reasonable to trust no one, and the defendants in this case, if the accusations against them are true, have done little to make the experience of waiting to post bond any less Kafkaesque.  Here, our Miami white collar crime lawyer describes the corruption that allegedly took place at a Broward detention center.
The Charges: Bribery and Unlawful Compensation for Official Behavior
According to the Broward Sheriff's Office website, Marie Gary has been working at the Public Safety Building, a detention center in Broward County, since 1996, and Erika Ragin has been working there since 2000.  In their capacity as inmate asset specialists, they have access to confidential information about inmates, including their emergency contact information, but the situations in which their work requires them to access this information are limited.  James Mitchell Jones is a licensed surety bond agent; he owns Out on Bail, a company that provides surety bonds to help people bail their family and friends out of jail.
In February 2019, the BSO received a notice from the Federal Bureau of Investigation, saying that an anonymous source had told them that at least one BSO employee had been providing inmates' information to Jones.  As BSO continued the investigation, they discovered evidence that Gary and Ragin had accessed the Jail Management System on several occasions and copied inmates' emergency contact information, which they forwarded to Jones, who would then market his company's services to the listed emergency contacts of the inmates.  In exchange for the inmates' emergency contact information, Jones allegedly gave Gary and Ragin gifts of cash or food.
Gary, Jones, and Ragin were arrested in February 2022, and BSO suspended Gary and Ragin without pay.  Gary, 54, and Ragin, 48, are facing charges of unlawful compensation for official behavior, offenses against users of computers, computer systems, or computer networks, and employee in a jail receiving a benefit of a bond.  Jones, 43, is facing charges of bribery, offenses against users of computers, computer systems, or computer networks, and employee in a jail receiving a benefit of a bond.
What to Do If You Get Charged With a Financial Crime
If you get accused of bribery or another financial crime in the context of your work, you should contact a lawyer as soon as possible, immediately after your arrest or even before.  Your lawyer can advise you about when to remain silent and when to cooperate with the investigation.  Law enforcement may have the right to confiscate your devices, such as computers or cell phones, but they do not have the right to delete any of your files.
Contact Our Financial Crimes Defense Attorneys
Just because there is an investigation into your activities, it does not automatically mean that you are guilty.  A South Florida criminal defense lawyer can help you if you are facing criminal charges for bribery, corruption, embezzlement, money laundering, or another financial crime.  Contact Ratzan & Faccidomo in Miami for a free, confidential consultation about your case.
Sources
sheriff.org/PIO/BSONews/Pages/BSO-DETECTIVES-ARREST-TWO-DETENTION-EMPLOYEES-AND-A-BONDSMAN-ON-VARIOUS-FELONY-CHARGES.aspx
sheriff.org/DOD/Pages/Information/Bond.aspx