Three Arrested After Miami Gardens Paintball Shooting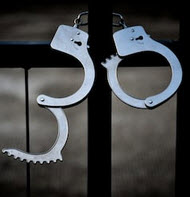 On October 31st, 2018, the Miami Herald reported that the Miami Gardens Police Department (MGPD) has arrested three individuals — Tyrese Ferguson, Antwon Adam, and an unidentified minor — after a spree of paintball gun shootings left several people injured in neighborhoods across the region. The three were allegedly driving around Miami area communities, shooting paintball pellets at unsuspecting people.
According to local law enforcement officials, this incident is part of a dangerous, growing trend that has been observed in South Florida and around the country. A spokeswoman for the Miami Police Department told reporters that paintball combatants are increasingly playing outside of designated areas, and using their paintball guns on community streets. She stated that there were at least six paintball-related incidents in the city in June of 2018 alone. In several of these incidents, random people were hit with paintballs.
The Three Suspects are Facing Battery Charges 
Law enforcement officers indicate that all three suspects in this case — including the juvenile — are now facing battery charges. Under state law (Florida Statute, Section 784.03), battery can be charged as a felony offense. To prove battery charges in court, Florida prosecutors must establish the following two key elements:
The defendant struck the victim against their will; and
The defendant intended to cause harm to the victim.
Notably, a person does not need to use their body to commit battery. Throwing something at another person, or shooting them with a paintball gun, can be battery in Florida. In the event that the defendant intentionally causes a serious bodily injury to the victim or use a deadly weapon as part of their attack, the charges can be upgraded to aggravated battery — a far more serious offense.
Penalties for Battery in Florida  
The punishment for battery in Florida will vary based on the severity of the underlying misconduct. While it can be deemed a misdemeanor, battery can also be charged as a third degree felony offense. If convicted of felony battery, a defendant could face a maximum of:
Five years in prison;
Five years probation; and
Repayment of financial restitution to the victim.
If the defendant is facing aggravated battery charges, the penalties will be more severe. Aggravated battery is classified as a second degree felony, and it carries a maximum punishment of up to fifteen years in prison.
The bottom line: All battery charges — even misdemeanor battery charges — are serious criminal offenses. They could potentially result in substantial jail time. If you or a loved one is facing battery charges in South Florida, it is imperative that you seek guidance from a strong, experienced Miami criminal defense attorney.  
Get Help From a South Florida Criminal Defense Lawyer Today
At Ratzan & Faccidomo, LLC, we have earned a reputation in South Florida as top criminal defense lawyers. If you or your loved one was arrested, you need strong, effective legal representation. For a free, no obligation review of your case, please call our Miami law office today at 305-600-3519.
Resource:
miamiherald.com/news/local/community/miami-dade/miami-gardens/article220884275.html