The Rise and Fall of Serenity Ranch Recovery: Four Sentenced to Prison for Fraud Related to Operation of Nightmarish Sober Home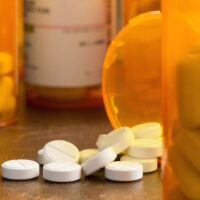 By now, the messiness of the addiction treatment industry in Florida has become legendary.  The Florida shuffle, in which poorly managed sober living homes boot residents out as soon as their insurance companies stop paying, only for the former residents to be scooped up by "druggie buggies" and shuttled to another rehab facility which is more than happy to send more bills to the insurance company, has become a part of Florida lore, along with the ageless, surgically enhanced bathing beauties and the invasive reptile species that have done too good a job of thriving in the subtropical Florida climate.  Florida's poorly regulated addiction treatment facilities and sober living homes have yielded quite a few arrests of parties responsible for these facilities, who profited financially while their patients suffered or even exploited patients for their own financial gain.  Here, our Miami white collar crimes defense lawyer explains how four members of the administration of Serenity Ranch Recovery filed millions of dollars' worth of fraudulent insurance claims and how the outcome of their cases varied according to the pleas they entered.
Sebastian Ahmed's South Florida Sober Home Empire
Between 2016 and 2019, Sebastian Ahmed owned several sober living facilities in South Florida, including Serenity Ranch Recovery in Davie and other locations in Hollywood, Pompano Beach, and Southwest Ranches.  He established several companies through which he ran the sober homes.  His younger brother Ali Ahmed, known as Al, acted as co-owner and Chief Operating Officer of the facilities.  The sober home business represented a second chance career opportunity for Al Ahmed, who had previously declared bankruptcy following a judgment against him in a lawsuit by his former employer, Kaplan University, alleging that he had stolen confidential lead information from the company.  The social workers Hector Alvarez and Maureen Morel, each of whom acted as clinical director for a different sober home, were also involved in day-to-day operations of Serenity Ranch and the other facilities.
The problems that plagued the Ahmed brothers' sober homes are unfortunately all too common in Florida's addiction treatment industry.  Residents shuffled in and out of the sober homes, suffering frequent relapses that landed them back in inpatient detox facilities.  A disproportionate number of the residents were between the ages of 18 and 26.  This is notable because, while addiction can happen to people of any age, the rehab industry often views young adults as a cash cow, because they tend to be covered under their parents' employer-provided health insurance policies.  Criminal complaints against the Ahmed brothers, Alvarez, and Morel detailed the following questionable practices at the sober homes they operated:
Prescribing drugs with high potential for abuse, such as buprenorphine and benzodiazepines, in ways inconsistent with the standard of care (these drugs can be used in treatment of substance use disorder if prescribed properly)
Failure to report patient overdoses when they occurred
Co-ed living arrangements in which patients were vulnerable to sexual exploitation (Al Ahmed allegedly fathered a child by a young woman he began dating while she was a resident of one of his sober homes)
While alarming, none of these issues are the reason that the parties responsible for Serenity Ranch Recovery and the other sober homes received criminal charges.
The Charges: Embezzlement, Health Care Fraud, Money Laundering, and Conspiracy to Commit Wire Fraud
Conditions that made it virtually impossible for patients to maintain their sobriety are not what led to the criminal charges against the Ahmed brothers, Morel, and Alvarez.  Instead, it was the insurance claims for therapy sessions that never took place (Sebastian Ahmed instructed Morel and Alvarez to falsify medical records to support these claims) and urinalysis drug tests for which doctors never reviewed the results.  The other red flag was the gifts that the sober homes offered patients as an incentive to move in, from cash and free airfare to free manicures and vape devices.  In 2019, the defendants received the following criminal charges:
Alvarez, Morel, and Al Ahmed were charged with conspiracy to commit health care fraud and wire fraud.
Sebastian Ahmed was charged with embezzlement, health care fraud, money laundering, and various conspiracy charges.
Sebastian Ahmed pleaded not guilty, although he stood to receive a prison sentence hundreds of years long if convicted of all his charges.  Alvarez and Morel pleaded guilty and agreed to testify against Ahmed; they were each sentenced to 32 months in federal prison.  Al Ahmed pleaded guilty and received a 10-year sentence.  Following a six-week trial, a jury voted to convict Sebastian Ahmed; in October he was sentenced to 210 months in federal prison.
Let Us Help You Today
If you are facing criminal charges because of mistakes you made in managing a healthcare practice, you need a Miami white collar crime lawyer.  Contact Ratzan & Faccidomo for help with your case.
Resources:
sun-sentinel.com/news/crime/fl-ne-sebastian-ahmed-sober-home-ceo-on-trial-for-21-million-fraud-20200220-nfoys5dcafgmtg6vuynixkqgjy-story.html
sun-sentinel.com/news/crime/fl-ne-sober-homes-fraud-sentencing-20200122-loerqjv5zzh43kghrabgdcgray-story.html
sun-sentinel.com/local/broward/fort-lauderdale/fl-ne-sober-home-ceo-sentenced-20201031-huodrqf6ora5ph2qphyrhf4jxi-story.html
justice.gov/usao-sdfl/pr/ceo-cfo-president-and-owner-sober-homes-network-serenity-ranch-recovery-sentenced