The Man Who Lived In Florida For Three Decades Under A Stolen Identity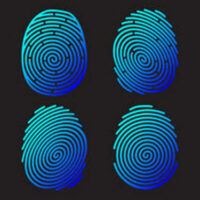 Young Floridians know that Florida is full of old people, most of whom do not seem very interesting.  They also know that a lot of stuff happened in Florida in the 80s, and it involved cocaine.  Of course, every mild-mannered retiree in Florida has a backstory, and this year, the truth came out about a man who first came to Florida to run from his past and to hide it from the friends he met in the Sunshine State.  Here, our Miami identity theft lawyer explains how a man wanted on drug charges in another state lived in Florida under an assumed identity for decades and what might happen next now that authorities have discovered his identity.
How Howard Farley, Jr. Became Timothy Brown
Most people today do not associate Nebraska with cocaine, but in the 1980s, Nebraska was a hub of the cocaine trade in the continental United States.  In the 19th century, the building of railroads increased settlement in Nebraska as railroad towns sprang up, and in the 80s, a group of people conspired to transport cocaine throughout the country by rail.  (It sounds unthinkable today, now that drug trafficking charges as often as not originate when people buy illegal drugs on the Internet and pay for them in cryptocurrency, which is a large part of the reason that Atlas Shrugged fails as a futuristic novel.)  In 1985, police in Lincoln Nebraska implemented Operation Southern Line, which was at that time the biggest drug bust in Nebraska history.  They arrested 73 people, but Howard Farley, Jr., the alleged mastermind of the operation, disappeared into thin air.
According to Jerry Soucie, a lawyer who was practicing in Nebraska at the time of Operation Southern Line, said that the case quickly got ugly as prosecutors pressured defendants to testify against each other.  Many of the defendants arrested in Operation Southern Line had sold and transported only enough drugs to fund their own cocaine habits; if they had been arrested in Florida today, now that drug courts have become widespread and society's understanding of substance use disorder has evolved, things would have gone very differently.  Most of the defendants took plea deals that spared them prison sentences, but Farley's sister and her husband were among the defendants who did time behind bars.  Two defendants died by suicide after testifying against their friends and family.
Meanwhile, Farley moved to Florida, where he appropriated the name and social security number of Timothy Brown, who was born in 1955 and lived only three months.  With his new identity, Farley got a driver's license and a passport.  Presumably with the proceeds from his drug trafficking operations, he led a leisurely lifestyle, traveling internationally for outdoor recreation.  While visiting the Caribbean island of St. Martin in the late 1980s, he met his future wife Duc Hanh Thi Vu, a computer scientist who had recently graduated from Florida Atlantic University; they married in 1993.  Farley told Vu that he had changed his name because he had gotten into trouble with drugs in another state, but he did not go into details.
The Charges: Aggravated Identity Theft, Social Security Fraud, and Illegal Possession of a Firearm
For the next 35 years, authorities searched for Farley to no avail.  They even waited for him outside a funeral parlor in Nebraska in 2009, certain that he would not miss his own brother's funeral, but Farley never showed.  Meanwhile, as far as his many friends knew, "Tim" was just a normal guy who liked boats and planes; there were parts of the past he didn't talk about much, but nothing that would make his friends suspicious.  In 2018, Farley and Vu moved to Love's Landing, a gated community where most of the properties have airplane hangars; they also bought a personal aircraft.
Things fell apart in 2020 when "Tim" went to renew his passport, and passport authorities figured out that the original owner of his social security number had died decades earlier.  Through fingerprint evidence, they were able to connect the purported "Timothy Brown" to the elusive Howard Farley, Jr.
Judge Deems the Elderly Farley a Flight Risk
In 2021, Farley was arrested and charged with aggravated identity theft, social security fraud, making false statements, and operating an aircraft without a valid license.  After police found a firearm and ammunition in his house, they also added weapons charges.  Vu faces charges for harboring a fugitive and hiring an unlicensed airline pilot.  Both defendants have pleaded not guilty; Vu claims that she did not know that her husband was a fugitive, only that he changed his name in order to put his drug problems behind him.
Farley, 72, could face up to 30 years in jail if convicted.  Despite his health problems, he is being held in jail while his case is pending; the judge based this decision on how successfully Farley had eluded the law for decades.  12 of his friends wrote letters in support of his character and pleading for compassion for him.  They all referred to the defendant as Tim, the name by which they had known him throughout their long friendship.
As for Farley's drug charges from the 80s, they disappeared into thin air, too.  The prosecutor who spearheaded Operation Southern Line retired in 2014, and his colleagues decided that the evidence against Farley was too old to be usable.
Contact Us Today for Help
A South Florida criminal defense lawyer can help you if you are facing charges for identity theft.  Contact Ratzan & Faccidomo for help today.
Resource:
nbcnews.com/news/us-news/curious-case-fugitive-drug-kingpin-who-outran-his-charges-n1257628