The Long Road To Justice For The Defendants Arrested By Deputy Notorious For Falsifying Evidence In Drug Cases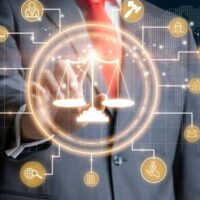 In the hours after being released from jail after an arrest on suspicion of drug possession, many defendants Google phrases like "possible defenses for drug possession charges."  When you do this, you find out that you can be acquitted if you establish reasonable doubt that the substance the police confiscated from you was an illegal drug.  Did the investigation involve a lab test to determine that the pills in the baggie were prescription opioids, or is it possible that they were thyroid medication, for which you have a prescription?  Was the white powder drugs, or was it corn starch?  Field tests for drugs are inaccurate; cops can make the tests mean what they want them to mean.  People use those defenses less often than they can, though; if going through pretrial diversion and getting the charges dropped, people often do that, because it is easier than fighting the charges.  Right here in Florida, an unknown number of people have pleaded guilty to drug charges of which they were innocent, just because they didn't have the resources to fight the charges.  One sheriff's deputy allegedly was so eager to accuse innocent people of drug possession that all 80 of the drug arrests during his brief tenure with the sheriff's office have been called into question.  Here, our Miami drug crimes defense lawyer describes the rise and fall of a crooked deputy and what is next for the people he falsely accused.
Floridians Jailed for Possession of Laundry Detergent and Ordinary Rocks
Stephen O'Leary began working for the Martin County Sheriff's Office in February 2018, and by the time he was fired in January 2019, he had made 80 arrests for alleged drug crimes.  The trouble is that, in at least 26 of those cases, the substances he identified as illegal drugs turned out either to be legal substances or to be smaller quantities of illegal drugs than O'Leary alleged.  For example, in December 2018, O'Leary approached Matthew Crull's van while Crull was asleep in the passenger seat.  He asked to search the van and seized a baggie full of a powdered substance from the driver's side door.  After a field test, O'Leary determined that Crull had 92 grams of heroin.  In fact, the baggie contained powdered laundry detergent.  Two months earlier, O'Leary stopped Melissa Morales while she was riding her bike.  He searched her purse and found a rock, and he arrested Morales, writing that the rock was methamphetamine.  In fact, it was just a rock.  (Every parent of young children understands how rocks can inexplicably end up in women's purses.)
When the Martin County Sheriff's Department fired O'Leary in January 2019, Crull and Morales were among the ten people behind bars due to arrests by O'Leary.  They were all released almost immediately after he was fired, but their legal troubles were far from over.
The Criminal Case Against O'Leary
After the termination of O'Leary's employment, an investigation revealed inaccuracies in 26 of the 80 arrests O'Leary made during his 11 months of employment with the Martin County Sheriff's Office.  The substances he determined were illegal drugs turned out to be legal substances such as mints and over the counter headache medicine.  In July 2019, O'Leary was formally charged with 50 felony counts, including false imprisonment, tampering with evidence, battery, petty theft, official misconduct, and falsifying arrest affidavits and statements.  He initially pleaded not guilty, and if he had been convicted at trial, he could have faced a prison sentence of up to 196 years.
Later, the State Attorney's office offered him a plea deal.  In September 2021, O'Leary pleaded no contest.  Now, the maximum sentence he can face is 17 years.  When he is sentenced in December, he will receive credit for the more than 800 days he has already spent behind bars.
What Is Next for the Falsely Accused Defendants?
O'Leary's arrest does not entirely erase the legal problems facing the falsely accused defendants.  Even though the charges were dropped, and the state expunged their arrest records, the cases still cost them money, and they lost out on job opportunities while the arrest record appeared in their background checks.  Morales was among the defendants who pleaded guilty, even though they were innocent, just to get their sentences over with.  They will have to go through an arduous process to get their convictions overturned.
Contact Our Drug Crimes Defense Attorneys
If you are being falsely accused of drug crimes, a Miami drug crimes lawyer can help you assert the truth.  Contact Ratzan & Faccidomo for help today.
Resources:
tcpalm.com/story/news/crime/martin-county/2021/10/01/former-martin-county-sheriffs-deputy-stephen-oleary-faces-years-prison-after-no-contest-pleas-entere/5938322001/
tcpalm.com/story/news/crime/martin-county/2019/10/16/former-deputy-oleary-requests-jury-trial-50-charges-after-discrepancies-in-some-drug-arrests/3998101002/
criminallegalnews.org/news/2020/apr/15/former-florida-deputy-jailed-fabricating-drug-evidence/