The Death Penalty in Florida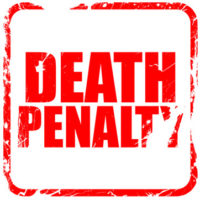 For many, the death penalty represents the ultimate form of punishment for a crime. Although governments around the world have abolished death as a penalty for a criminal conviction, it remains in use in many parts of the United States. Florida is one of the states where the death penalty is still in use.
Because of the gravity of using death as a punishment, there are numerous laws and procedures in place regulating its use. Offenses that may be punished by execution are known as capital offenses. Murders and acts of drug trafficking that meet certain criteria are capital offenses. In Florida, an individual sentenced to death can choose to be executed through lethal injection or electrocution. Often, cases involving capital offenses take years to resolve as defendants and their criminal defense lawyers invoke the appeals process, sometimes more than once.
What Constitutes a Capital Offense?
In Florida, an act of murder or drug trafficking may be deemed to be a capital offense if it meets any of the following factors:
The defendant had previously been convicted of a felony and incarcerated, placed on community control, or on felony probation;
The defendant had previously been convicted of another capital felony or a violent felony;
The defendant knowingly created a great risk of death to multiple people;
It was committed while the defendant was involved in an attempt to commit a felony;
The offense was committed for financial gain;
The offense was committed in an effort to disrupt any governmental function or law enforcement, including an arrest;
The offense was especially cruel or heinous;
The offense was committed in a cold, calculated, and premeditated manner with no pretense of legal or moral justification;
The victim was a law enforcement officer engaged in the performance of his or her official duties.
The victim was a public official performing his or her official duties. This is applicable only if the motive for the capital felony was related to the victim's official role;
The victim was under 12 years of age;
The victim was elderly, disabled, in a position where the defendant had custodial authority over him or her;
The defendant was a criminal gang member;
The defendant was a designated sexual predator; or
The defendant was subject to an restrictive order or a foreign protection order to protect the victim.
Is the Death Penalty an Effective Crime Deterrent?
This debate has raged on for decades. Studies from 2008 and 1996 show that there is little empirical evidence to support the idea that the death penalty can reduce the murder rate. Many individuals and groups who oppose the death penalty oppose it on the grounds that litigating capital offenses requires a lot of time and money, valuable public resources that could be spent elsewhere.
Work with an Experienced Miami Criminal Defense Lawyer
If you have been charged with any type of criminal offense, you need to start working with an experienced Miami criminal defense lawyer as soon as possible to determine the right legal strategy for your case. Contact our team at Ratzan & Faccidomo, LLC today to set up your initial consultation in our office. We will answer any questions you have about defending your case and discuss the penalties you are facing along with your options for avoiding them.
Resources:
deathpenaltyinfo.org/study-88-criminologists-do-not-believe-death-penalty-effective-deterrent
leg.state.fl.us/Statutes/index.cfm?App_mode=Display_Statute&Search_String=&URL=0900-0999/0921/Sections/0921.141.html