Supreme Court of Florida Clarifies State Criminal Procedure on Statute of Limitations Defenses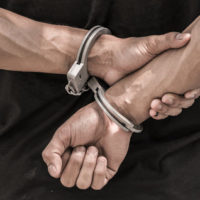 On April 12th, 2018, the Supreme Court of Florida issued a decision in the case of State of Florida v. Earvin Smith. The primary issue at stake in this case was: Must criminal defendants raise the possibility of a statute of limitations defense at their initial trial in order to preserve that issue for appeal?
The state's highest court answered this question in the affirmative. If a defendant fails to raise their statute of limitations defense during their trial, they will lose the right to directly appeal on that specific issue. Here, our Miami defense lawyers analyze this case and explain the implications of the decision.
Case Analysis: State of Florida v. Earvin Smith 
The Background 
Earvin Smith was arrested in 2011 for a sexual battery and home robbery that occurred in 1991. The arrest was made on the basis of DNA evidence that allegedly linked Mr. Smith to the crime. After a trial, Mr. Smith was found guilty of both offenses. He was ordered to serve up to 20 years in a Florida prison. 
The Appeal: Statute of Limitations Defense 
Mr. Smith appealed the robbery conviction. During his appeal, Mr. Smith attempted to raise a new legal defense. He argued that prosecution of an armed burglary is subject to a four-year statute of limitations in Florida. Therefore, the court made a fundamental error in convicting him of this crime. The Third District Court of Appeals tentatively agreed with him. However, it used its authority to present a 'question of great public importance' the state's Supreme Court: Can a defendant raise a statute of limitations defense on appeal for the first time?  
The Court Takes a Narrow View of 'Fundamental Error' 
Under Florida's criminal procedure, defendants must preserve all of their legal defenses during their initial trial. The failure to raise a defense at the proper time generally results in the defendant losing the ability to appeal on that defense. However, there is an exception to this rule: when an error is 'fundamental to the merits of the case', defendants can raise the issue on appeal even if they failed to preserve it during their trial.
Notably, the Supreme Court of Florida takes a narrow view of what constitutes a 'fundamental' error. In the view of the court, a statute of limitations issue does not qualify as a fundamental error. In order to pursue a statute of limitations-based defense in Florida, a criminal defendant must raise the issue at their initial trial. The failure to do so will take the issue off the table.
Get Help From a Miami Criminal Defense Lawyer Today
At Ratzan & Faccidomo, LLC, our Florida criminal defense attorneys are committed advocates for defendants. No matter the circumstances of your case, we are prepared to provide you with the strong legal defense that you deserve.
To arrange a free, private review of your case, please contact our legal team today at 305-600-3519. We represent clients throughout the Miami metropolitan area, including in Hialeah, North Miami Beach, and Opa Locka.
Resource:
floridasupremecourt.org/decisions/2018/sc17-576.pdf