South Florida Physician Avoids Prison Time After Case Involving Sexual Assault Allegations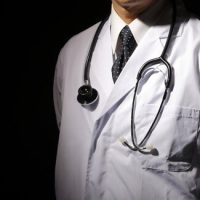 If you have never faced criminal charges, it may be hard to understand why the vast majority of defendants in criminal cases plead guilty.  People do not wish to serve time in prison or on probation when the alternative is to simply go on with their lives as if the criminal case had never happened.  They especially do not wish for the consequences that last beyond when you finish your sentence, such as having a criminal record visible on background checks and losing the right to vote and to own firearms.  If the charges are for a sexual offense, then you could even be required to register as a sex offender for many years, or even for life, if you plead guilty.  For many defendants, though, the evidence against them is so convincing that the choice is between a criminal record and probation or a criminal record and prison, or in the case of very serious crimes, the choice is between a criminal record and a prison sentence and a criminal record and a longer prison sentence.  The choice whether to plead guilty or not guilty always rests with the defendant, though, and if you choose to plead not guilty, your criminal defense lawyer will make every effort to establish reasonable doubt about your guilt in the minds of the jurors.  Here, our Miami sex crimes defense attorney explains how a years-long criminal case ended up with the defendant receiving a relatively light sentence after it seemed, at times, that it could be much worse.
The Charges: Felony Battery and Video Voyeurism
For Scott Strolla, the trouble began one night in 2016.  Strolla, a podiatrist who, until recently, practiced medicine in Palm Beach County, was 46 years old at the time, and he went out to Clematis Street for a night on the town, as do almost all Palm Beach County residents within a certain age range who can afford to do so.  In one of the bars on Clematis Street, he met a 23-year-old woman, and the two went to Strolla's apartment together after an evening of drinking.  The next day, the woman told police that Strolla had engaged in sexual acts with her and took photos of her, showing her unclothed, when she was too drunk to consent.  Shortly thereafter, Strolla was charged with two counts of felony battery and one count of video voyeurism.
A South Florida Doctor's Legal Nightmare
The Sixth Amendment to the United States Constitution protects the right to a speedy trial, but Strolla's case would go on for the next seven years.  Strolla pleaded not guilty, and in 2019, a jury convicted him of voyeurism, but the jurors could not reach a unanimous verdict on the battery charges, so the judge declared a mistrial.  Meanwhile, Strolla remained under house arrest.  Strolla requested a retrial, and in August 2020, the court granted the request, released Strolla from house arrest, and allowed him to return to his medical practice and begin treating patients again.  Meanwhile, he had not cleared his name, and an eventual conviction and prison sentence remained a possibility.
The Plea Deal: State Drops Some Charges, and Defendant Avoids Prison Time
By August 2023, Strolla's case had taken a very different turn.  Strolla, now 57, agreed to a plea deal in which he pleaded guilty to two counts of felony battery in exchange for the state dropping the voyeurism charges.  The court handed down a sentence that requires Strolla to serve one year in county jail followed by seven years of probation.  While on probation, Strolla is not allowed to enter any nongovernmental buildings on Clematis Street.  He must also undergo psychological evaluation and treatment for sex addiction, and he must abide by a 10:00 p.m. curfew.
It is common for probation terms to require defendants to avoid people and places associated with the crimes of which they were convicted.  The court may order the defendant not to contact the victim or the victim's family, for example.  If a defendant committed a crime at work, the court can even order the defendant not to practice the occupation in which the crime occurred.  In cases related to sex crimes against minors, the court may order the defendant not to have contact with children other than his or her own and to have another adult present during the defendant's parenting time.
Contact Our Criminal Defense Attorneys
A South Florida criminal defense lawyer can help you if you are facing criminal charges arising from a sexual encounter.  Contact Ratzan & Faccidomo in Miami, Florida for a free, confidential consultation about your case.
Source:
cbs12.com/news/local/scott-strolla-doctor-podiatrist-pleaded-guilty-two-counts-felony-battery-video-voyeurism-alleged-rape-sexual-assault-victim-mistrial-investigation-medical-license-intoxicated-woman-victim-florida-august-23-2023