South Florida Man Sentenced to 15 Years in Prison for $20 Million Mortgage Fraud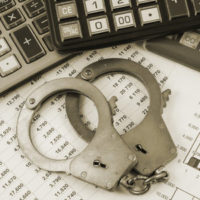 In early February, the Miami Herald reported that Marco Laureti, a 46-year-old man from South Florida had been sentenced to 15 years in prison for his role in perpetrating a $20 million mortgage fraud scheme. Late last year, Mr. Laureti was convicted of several counts of wire fraud and one count of conspiracy to commit wire fraud and was ordered to pay more than $8 million in financial restitution.
How the Mortgage Fraud Scheme Worked 
According to information provided by the United States District Attorney's Office for the Southern District of Florida, Mr. Laureti was one of four people involved in the mortgage fraud scheme.
Evidence presented by the prosecution in court indicated that the co-conspirators targeted a large condo property located in Fort Lauderdale, Florida. Mr. Laureti and the others intentionally made false statements to a financial institution (the now defunct Washington Mutual) in order to obtain a mortgage loan. On the official mortgage application documents, Mr. Laureti:
Grossly inflated his income; and
Provided false bank account balances.
Washington Mutual approved the mortgage loan based off of this false information. However, once the funds were disbursed, they were not put into the property as was required. Instead, much of the money was diverted. As payments were not being made, the lender was soon forced to foreclose on the property. Prosecutors report that this scheme was repeated at other South Florida condo complexes, including one in Miami Beach.
The Elements of Mortgage Fraud 
Mortgage fraud charges can be brought under both state and federal law. Florida has a specific mortgage fraud statute (Florida Code § 817.545). In order to be convicted of mortgage fraud under this statute, prosecutors will need to prove that the defendant has an intent to defraud the lender and that they knowingly:
Made a material misrepresentation or omission during the mortgage lending process; or
Used or facilitated a material misrepresentation during the mortgage lending process.
In addition, a person can also be charged if they accept proceeds that they know were obtained from the mortgage fraud. 
A Mortgage Fraud Conviction Could Derail Your Life  
In Florida, the penalties for mortgage fraud vary widely. The punishment will always depend on the amount of money in question and the alleged actions of the defendant. That being said, mortgage fraud charges are always serious. A conviction could result in a defendant facing:
Large fines;
Severe reputational damage; and
A lengthy prison sentence.
If you have been charged with mortgage fraud in South Florida, it is imperative that you consult with an experienced legal representative immediately. 
Contact Our Miami Criminal Defense Lawyers Today 
At Ratzan & Faccidomo, LLC, our Florida criminal defense attorneys have extensive experience handling mortgage fraud cases. If you or a family member has been charged with mortgage fraud, please do not hesitate to contact our law firm today for a confidential case evaluation. With an office in Miami, we represent defendants throughout South Florida, including in Hialeah, Miami Beach, and Coral Gables.
Resources:
miamiherald.com/news/local/crime/article197815149.html
justice.gov/usao-sdfl/pr/former-newspaper-publisher-mortgage-broker-mortgage-lender-and-real-estate-agent