South Florida Couple Arrested for Alleged Trafficking of Chinese Fentanyl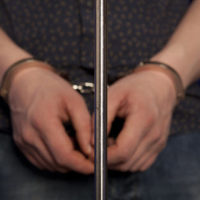 In late October 2017, authorities arrested a South Florida couple allegedly involved with an international drug smuggling ring that brought fentanyl and other, similar drugs from China to the United States. The couple was allegedly involved in the money laundering and distribution portion of the drug trafficking operation, which directly resulted in four American deaths.
The couple, who reported only $12,500 in income last year, were found with $150,000 in cash, a Maserati, and a boat while residing in a $900,000 home. The operation they are accused of being part of moved more than 400 grams of fentanyl and more than 100 grams of other drugs into the country. Drug trafficking is a serious federal offense. If convicted, the couple faces life in prison.
Federal and State Drug Charges
Drug-related offenses can be charged at the state or federal level. How a specific incident is charged depends on the following:
The jurisdiction that applies to the area where the alleged offense occurred. This is the primary factor that determines whether an offense is charged at the state or federal level. When an offense involves crossing state lines, working with other parties in other states, or when an offense occurs on federal land such as a national park, it is charged at the federal level;
The severity of the offense. In cases involving large amounts of drugs or high stakes operations, federal law can be applied. Smaller, more contained operations are generally charged at the state level, but not always; and
Cooperation between state and federal A state law enforcement agency may decide that a case would be handled better in federal court, in which case the defendant is charged with a federal offense.
Fentanyl Possession and Distribution Charges
Fentanyl is an opioid medication used to suppress pain. At the federal and state level, it is a Schedule II substance. This distinction means that although the drug does have limited acceptable medical uses, it can be quite dangerous for users because of its high potential for abuse. Other substances in this category include morphine, Vicodin, and cocaine.
In Florida, fentanyl derivatives are a Schedule I substance. The charge and penalties an individual faces for fentanyl possession depend on the following:
Whether he or she possessed pure fentanyl or a derivative;
How much of the drug he or she had at the time of the arrest;
As discussed above, where the arrest occurred and other relevant facts that could elevate the charge to a federal offense; and
Whether the individual distributed or intended to distribute the drug to others.
Work with an Experienced Miami Drug Crime Defense Lawyer
If you are facing any type of drug charge, start working with an experienced Miami criminal lawyer as soon as possible to begin developing your case's legal defense strategy. Contact our team at Ratzan & Faccidomo, LLC today to schedule your initial consultation in our office, during which we can answer all of your questions and help you understand the charge you are facing exactly and how to move forward with your case.
Resource:
sun-sentinel.com/news/florida/fl-reg-fentanyl-traffickers-20171026-story.html