South Florida Caretaker Gets 51 Months In Prison For Stealing $300,000 From Elderly Couple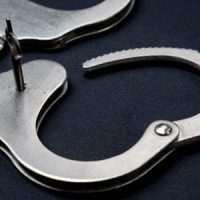 If you steal money from your employer, including but not limited to by diverting funds from the company account to your personal bank accounts, you can get criminal charges for embezzlement.  If your job is to manage the finances of elderly people who are not well enough to make their own financial transactions, and you embezzle money from the people entrusted to your care, you can get charged with something worse.  Financial abuse of seniors and adults with disabilities is a widespread problem, and the legal consequences for it are serious.  Here, our Miami white collar crime lawyer explains how a professional caregiver for a Broward County couple stole approximately $300,000 from the seniors in her care, and how she ended up with a much shorter prison sentence than she could have gotten.
Financial Abuse of the Elderly in Florida
Florida is famous as a destination for seniors.  Many Florida residents moved here upon retirement, while all their family members and friends stay behind in other states, meaning that there are a lot of elderly people in Florida who don't have a social support network.  Social isolation is one of the factors that makes elderly people vulnerable to financial abuse.  Couples can rely on each other, but when one spouse dies or becomes ill, the other is lonely and is willing to pay any amount of money or believe any implausible lie just to have a friend.  In recent years, news stories have told of people who abused vulnerable seniors by gaining their trust and making them think they had formed an emotional bond.  Several years ago, Lin Helena Halfon, who was in her 20s, wrote checks from the bank account of her septuagenarian husband Richard Rappaport without his knowledge.  Rappaport said that he had suspected that Halfon was financially abusing him shortly after they married, but that he did not report her to law enforcement because he did not want her to be deported from the United States.  Rappaport and Halfon eventually divorced, and Halfon was charged with money laundering, but news outlets have not reported on the outcome of her case.
In another case, Marion Knott McIntyre moved to Sanibel Island with her husband, and their social life in Florida revolved around their church.  After her husband died, McIntyre became close friends with Fr. Christopher Senk, a priest at the church.  Her siblings expressed concern when she gave Senk many expensive gifts.  When McIntyre died, she left a substantial portion of her estate to Senk.  Senk never received criminal charges, but the Catholic Church removed him from his duties at the parish where he had met McIntyre.
The Charges: Bank Fraud and Aggravated Identity Theft
From 2016 and 2019, Sherri Lynn Smith worked as a caregiver for an elderly couple who lived in Plantation.  One of her duties was to pay the couple's bills from their bank account, so she had access to the account.  Over the course of three years, she stole more than $280,000 from their account.  She used the funds to make payments on the many credit card accounts she and her husband held.  She also used the money to make a down payment on a house in Tamarac and to install windows and air conditioning in it, as well as to pay for her daughter's wedding reception.
The Punishment: 51 Years in Prison and Four Months of Supervised Release
News sites and the Department of Justice website do not give details about how Smith, 52, got caught, but she was eventually charged with bank fraud and aggravated identity theft.  In May 2022, she pleaded guilty.  She could have faced a maximum sentence of 30 years for the bank fraud charge and two years each for two counts of aggravated identity theft; if the court had ordered her to serve all of the sentences consecutively, she could have spent 34 years in prison.  In August 2022, she received a sentence of 51 months in prison, followed by four years of supervised release.  Supervised release is not the same as parole; the judge determines the length of time for supervised release at the time of sentencing.  Defendants serve their supervised release at the end of the predetermined prison sentence, whether or not a parole board releases them early on parole.
Contact Our Financial Crimes Defense Attorneys
A South Florida criminal defense lawyer can help you if you are being accused of identity theft or another financial crime.  Contact Ratzan & Faccidomo in Miami, Florida for a free, confidential consultation about your case.
Sources
justice.gov/usao-sdfl/pr/south-florida-caretaker-who-stole-hundreds-thousands-elderly-couple-pleads-guilty
justice.gov/usao-sdfl/pr/caretaker-senior-couple-sentenced-stealing-hundreds-thousands-elderly-couple-s-bank
tamaractalk.com/caretaker-who-embezzled-seniors-money-29201