Social Media Celebrity "Real Tarzan" Arrested, Charged With Burglary and Battery in Miami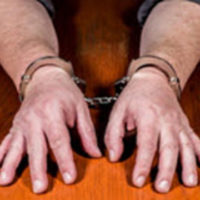 According to reporting from NBC 6 South Florida, Michael Holston, a social media personality with more than several million followers across platforms, has been arrested on burglary charges and battery charges in South Florida. Mr. Holston, who is known as the 'Real Tarzan' online, has been called the "next Steve Irwin" by some observers.
Based on information found in the arrest report, the police believe that Mr. Holston physically struck another man multiple times following a verbal dispute. Below, our Miami violent crimes defense lawyers explain the allegations and provide an overview of the specific criminal charges facing this defendant.
The Allegations: Multiple Punches Were Thrown 
Per court records, Mr. Holston was taken into custody following an altercation on the evening of August 9th, 2019. After allegedly punched a man several times, he was booked into the Turner Guilford Knight Correctional Center in Miami, Florida. Witnesses told police that Mr. Holston punched a man in both the face and the body. When the victim fled his immediate vicinity and entered a nearby car, law enforcement officers allege that Mr. Holston followed him and then lunged inside of the vehicle and threw more punches. 
An Overview of the Criminal Charges 
Michael Holston is facing two especially serious criminal charges: felony battery and burglary with assault or battery. In the state of Florida, a conviction on either of these charges comes with severe consequences and potentially a lengthy prison sentence.
What is Felony Battery? 
A felony battery is charged under Florida Statute § 784.041. A defendant can be charged with this type of criminal offense if they intentionally touch or strike another person against their will and cause great bodily harm in the process of doing so. It is a third degree felony offense that is punishable by a maximum of five years in prison. Defendants facing felony battery charges need professional legal representation.
What is Burglary With Assault or Battery? 
Burglary with assault or battery is a specific type of burglary offense. It is considered to be an extremely serious violent crime in Florida. A defendant can be charged with burglary with an assault or battery offense if they enter a structure or conveyance, including a car, with the intention of committing an act of unlawful physical violence. In Florida, this crime is punishable by a maximum sentence of life in prison. Any defendant charged with burglary with assault or battery should call an experienced criminal defense lawyer immediately. 
Discuss Your Case With Our Miami-Dade County Criminal Defense Lawyer Today
At Ratzan & Faccidomo, LLC, we are aggressive and knowledgeable Miami violent crimes attorneys. Our legal team has extensive experience handling a wide array of cases, including burglary charges, battery charges, and violent felony offenses. To set up a free, no obligation initial consultation, please call us at our Miami law office today. Our criminal defense lawyers represent clients in Miami-Dade County, Broward County, and Palm Beach County.
Resource:
nbcmiami.com/news/local/Real-Tarzann-Arrested-on-Burglary-Battery-Charges-in-Miami-537574251.html